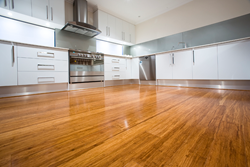 (PRWEB) August 11, 2014
BambooIndustry.com, a leading online supplier of useful bamboo products, has announced its new assortment of bamboo veneers. All of the company's new items are natural and durable. What's more, they are now offered with deep discounts, up to 25 percent off. The big sale will last from tomorrow until August 26, 2014.
Each of BambooIndustry.com's bamboo veneers is manufactured with care by qualified workers. BambooIndustry.com's great items are popular among worldwide distributors; its new veneers are all made by experienced workers. To meet the diverse needs of different clients, the company is also planning to offer customized items.
Its brand name is "BambooIndustry." All the company's experts have extensive experience in creating cheap, high quality bamboo products. With the main goal of helping the international clients to save money and time, the company is selling a huge selection of discounted bamboo veneers on its website.
Also, its members pay close attention to innovative techniques. That is why BambooIndustry.com can always create excellent products. "We are pleased to announce the new collection of bamboo veneers. All new and old clients are encouraged to seize this great opportunity to order what they need. Please note that the current promotion will not last forever," the company's senior spokesman states happily.
About BambooIndustry.com:
BambooIndustry.com is a website that belongs to BothBest Bamboo Flooring Co. Ltd., a professional supplier and exporter of bamboo products. Certified by both ISO 9001:2008 and ISO 14001:2004, the company has 8 years of experience in the manufacturing and wholesale of bamboo flooring products. It strives to bring its customers the latest styles and innovations of bamboo flooring, bamboo paneling, bamboo plywoods, bamboo furniture, and other bamboo products.
More information can be found at http://www.bambooindustry.com/products/bamboo-panel/bamboo-veneer.html.