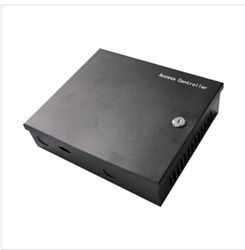 (PRWEB) August 11, 2014
Nowadays, there are thousands of access control system suppliers in the international market. SWAccessControl.com is a reliable and innovative company; it is famous for its high quality items at cost-effective prices. Recently, it has happily released its new range of access control power supplies. All these brand new power supplies are available at discounted prices, up 38% off.
"We are excited to launch the special offer on access controller power supply SW-PS10, and I think the big sale will delight distributors. All of our discounted access control system suppliers are as excellent as those from a local shop. Please note that the promotion will end on September 9, 2014. If you are thinking of buying our cheap controllers, please visit our website as soon as you can," the CEO of the company says.
Indeed, SWAccessControl.com pays close attention to customer needs and product quality. Customers can find thousands of high quality access control systems on its website. The company has plenty of practical products ready to ship; all of them are of top quality and provided at affordable rates. The new collection of access control power supplies is no exception.
As a matter of fact, the company is now selling a wide range of networking access controllers at its website. A large proportion of its items are known as award-winning designs.
About SWAccessControl.com
SWAccessControl.com is a leading online store of access control system products. With an aim of offering the most affordable and convenient products, the company often announces new innovative products. In addition, it launches big promotions at its one stop website frequently. Customer service is the top priority of this professional supplier.
More details about the company's brand new and high quality products can be found at http://www.swaccesscontrol.com/?content/product/category/6/index.html.