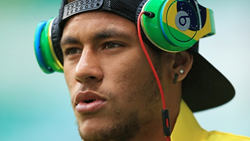 London, England (PRWEB UK) 20 August 2014
London School of Marketing (LSM), a leading institution offering accredited marketing and business qualifications in the heart of London, has released an article titled, Guerrilla marketing tactics put to the test by Beats. This article joins a host of other valuable resources freely available to existing and prospective students, including whitepapers, expert analysis, and marketing-related films.
London School of Marketing has gained international recognition due to the high quality of the programmes they offer, their innovative course delivery, and the extensive support material they provide. All combine to ensure that LSM consistently delivers outstanding pass rates that are in excess of 85%. This latest article represents a prime example of the material the institution regularly provides to support their students.
"The simple headphone manufacturing company, Beats, has utilised some aggressive and noteworthy marketing tactics which eventually resulted in the recent $3.2 billion buy-out by Apple – one of the biggest deals in the electronic industry," the article explains. "How did they grow so big in such a short time?"
The article weighs the various pros and cons of guerrilla marketing, while showcasing some of the most effective tactics employed by Beats to generate brand awareness, stating that "the ultimate goal of any guerrilla marketing tactic is to get as much media attention as possible for the least amount of money." It goes on to warn inexperienced marketers about the challenges and complications associated with such a controversial marketing practise.
To read the article, click here.
London School of Marketing delivers accredited marketing and business qualifications, and offers courses from recognised professional bodies such as CIM, EduQual and CAM, BA (Hons) Marketing, MA Marketing and Innovation, and an MBA from Anglia Ruskin University. Based in Central London, it is a QAA approved institution. The school also has offices in Sri Lanka, a network of Local Access Points (LAPs) and online programmes of learning. Courses are run over a broad range of study modes.
Further details are available at http://www.londonschoolofmarketing.com.