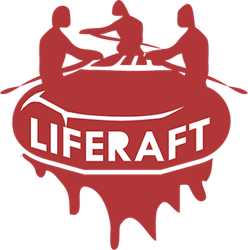 The length of a film should be directly related to the endurance of the human bladder.Alfred Hitchcock
Hollywood, CA. (PRWEB) August 12, 2014
Attention Movie Lovers! Ever dream of starring in a Hollywood movie? Of watching yourself on the big screen and being a part of the excitement of Hollywood? Now is the chance to live The Dream. For the first time in film history, the producers of LifeRaft, a cutting-edge, documentary-style suspense feature film that movie enthusiasts will be talking about for years to come, invites the general public the opportunity to have a starring role in a motion picture. Two lucky winning bidders, who will also submit an essay on why they deserve to be a movie star, will be chosen as lead actors in LifeRaft. Men are sought between the ages of twenty-five and fifty to take advantage of this amazing once-in-a-lifetime opportunity. Imagine the stunned look on the faces of your friends and family members when they learn of your new movie career.
Introducing LifeRaft: The Movie
On this fishing trip, the only thing biting is terror
LifeRaft is a documentary-style ("found footage") suspense/horror feature film that could very well be as popular & profitable as other films in the same genre, including Paranormal Activity and The Blair Witch Project.
Movie Synopsis: After their boat mysteriously sinks, a group of friends, with no supplies and strange happenings, try to trust each other long enough to survive.
Each winning bidder will also receive producer credit, entitling them to share in LifeRaft's profits. Just how profitable can a movie like LifeRaft be? Consider Paranormal Activity. Made for fifteen thousand dollars, it eventually grossed one hundred ninety-three million dollars at the box office.
The creative team behind LifeRaft are award-winning filmmakers who are experienced at getting a film the widest exposure possible. Our prior projects include the much acclaimed award-winning short film thriller, Execution at County Jail, and the feature film comedy, The Art of Trash.
According to producer Todd Pliss, "Having been fortunate to be able to be a part of the entertainment business, it would be a great feeling to see the joy in another person's face as they receive an opportunity few people get in life".
To bid on the LifeRaft starring role and submit an essay (400 words maximum) on why you deserve to be a movie star, please visit LifeRaftMovie.com.
Contact:
Todd Pliss, Producer
Cavendiush Productions
(818) 880-4292
liferaftmovie@yahoo.com
http://www.liferaftmovie.com