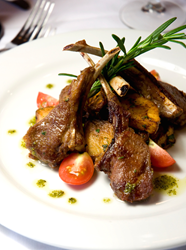 San Bruno, CA (PRWEB) August 13, 2014
Alpha Flight Guru, a business and first class international flight provider, shares 4 tips for getting your money's worth for business class travel. Each year, more people fly on business class tickets to destinations around the world. Of course, these tickets come at a premium, and Alpha Flight Guru wants to make sure you enjoy your trip and don't miss out on the extra benefits of business class travel. Below are 4 ways to get the most out of your trip:
#1 - Board Early with Little Stress
Probably one of the best benefits to business class travel is the benefit of boarding the plane early, with just a few other people flying on business class tickets. Check in via a priority line and some airlines welcome you to their pre-flight lounge. You'll be called to board after Early Boarding and First Class and/or Rewards travelers. Once seated, you'll be offered a cocktail, often an expensive champagne, premium vodka or other liquor or hand-crafted beer. Also, look for a free blanket to keep you warm during your flight.
#2 - Put Your Feet Up and Sleep, Sleep, Sleep
Have you ever tried to sleep in Coach Class? It's nearly impossible with the lack of legroom and the inability to truly recline in the seat. Business class seats come in many variations, from luxurious recliners to fully-flat beds with privacy screens. Either way, you'll be able to get a good night's sleep while you travel to your destination. If you're someone who needs to be rested to be productive at work, then business class travel is definitely the way for you to fly.
#3 - Free and Delicious Food
Never eat that cardboard sandwich served in coach class again. Business class meals arrive hot out of the oven on real china and stainless silverware. (Note that since the 9/11 tragedy in the United States, knives are always plastic.) The menu is usually specially prepared by the airline's gourmet chef, and the accompanying wines are often perfectly paired - all for free. If you have a special diet, be sure to reserve a meal when booking your ticket. Options exist for special meals, such as, diabetic, kosher and vegetarian.
#4 - Movies and 12-Volt Power
Get a wider selection of movies and television stations, usually served in a personal DVD player at your seat. Also provided in many business class seats is a 12-volt plug for electronic devices, such as, laptops, notepads and mobile phones. Many airlines are adding these features to economy class sections as well, so these benefits may not add value in the long run.
For information on international business class flights, visit Alpha Flight Guru, contact us at 800-359-5175 or visit our Facebook page.
About Alpha Flight Guru
Alpha Flight Guru was founded by a small group of individuals with over 30 years combined travel experience and has been serving the airfare needs of business and leisure travelers alike since 2010. Alpha Flight Guru carries a strong, global online presence with their headquarters based out of San Bruno, California, and additional locations in New York, Arizona and Pennsylvania.
Alpha Flight Guru specializes in business and first class international airfare, and typically saves travelers thousands over competitors by utilizing their extensive knowledge of the airline industry. Accredited by many travel organizations and supported with an 'A' rating by the Better Business Bureau, Alpha Flight Guru provides the best of online interaction and personal phone service.