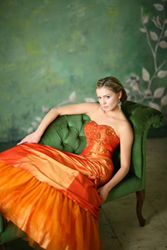 (PRWEB) August 11, 2014
Nowadays, a lot of suppliers pay close attention to online business. As is known to all, online shopping is common because of the rapid development of science, technology and the popularization of computers. Fancyflyingfox.com is a truly reliable online dress supplier. Its designers are working hard to offer more cheap outfits for worldwide clients; they have rich experience in the garment industry.
Recently, Fancyflyingfox.com has announced a new collection of fashionable Quinceanera dresses. More than 200 new items are provided in the company's online store now. As a special offer, all of them are available at deeply discounted rates, up to 69% off.
The company's online workers have updated its website with a simplified buying process; they want to offer a secure and enjoyable shopping experience for the global customers. All its new items are fabulous.They go through a strict inspection before being delivered to worldwide clients. Alternative forms of payment (like PayPal) are accepted on its website.
Fancyflyingfox.com is making full efforts to make more charming products. Whatever a customer's budget is, she can always get something beautiful for herself when shopping on the company's website. Fancyflyingfox.com intends to provide all kinds of top quality special occasion dresses at the lowest prices.
About Fancyflyingfox.com
Fancyflyingfox.com is the leading online retailer for wedding gowns, special event dresses, wedding Quinceanera dresses, and accessories. Ladies will find a massive range of high-quality wedding dresses, evening/prom gowns, flower girl dresses and more. Fancyflyingfox.com provides hundreds of dedicated items for global buyers. Now, it is offering thousands of cheap items.
For more details about the company and its dresses, readers can visit http://www.fancyflyingfox.com/quinceanera-dresses-c3/.