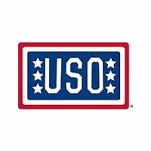 The USO wants to make sure these amazing kids have strong families to support them, which is why our Warrior and Family Care programs are available year round at locations around the world. - USO Vice President Warrior and Family Care Ed Shock
Arlington, VA (PRWEB) August 11, 2014
There are more than 1 million school-aged children with a parent serving in the U.S. military. As American families are excitedly preparing for a new school year, many of these military children are coping with the challenges of changing schools, making new friends, or returning back to school without a parent or loved one. In the months leading up to the new school year, as it does year round, the USO will host a variety of programs and services designed to build healthier, stronger and more resilient military families.
The best way Americans can show their support for these remarkable children is by joining the USO in building stronger military families. This month and into September, the USO will host more than a dozen programs designed to strengthen family bonds, create environments of fun and sharing for families, as well as help families cope with the stressors of military living.
"Military children are some of the strongest and most courageous children in the world," said USO Vice President of Warrior and Family Care Ed Shock. "The USO wants to make sure these amazing kids have strong families to support them, which is why our Warrior and Family Care programs are available year round at locations around the world."
Getting through those initial weeks of school can be difficult and involves a lot of adjustment but more serious issues typically do not arise until kids have settled into their day-to-day routines, with that in mind this fall the USO and Trevor Romain will be taking the With You All The Way! tour overseas to support military families in the Pacific. Kicking-off October 14th in Japan and wrapping up October 31st in Guam, the tour will provide military kids with the tools necessary to cope with bullying, adjust to life during and post-deployment, and coping when a parent makes the ultimate sacrifice. In addition to visiting elementary and middle school-aged children, Romain will be taking his motivational, inspirational and humorous antics to military high schools and piloting his new teen program – designed to help young teens cope with the stresses of high school and military living. At each presentation military families will receive a kit of useful resources such as kid-friendly videos and journals, a new handy resource video for parents –made possible by The Coca-Cola Company, a proud sponsor of the Trevor Romain With You All The Way! program - will be available as part of the Pacific USO tour.
In the coming months, military parents can take advantage of a number of USO programs to help ease their children back into the school year, including:
The Little Champs, military children move on an average of six-to-nine times between Kindergarten and 12th grade, attending multiple schools during that time. In an effort to support these children and honor the sacrifices they make, the USO partners with mother-daughter team Debbie and Jennifer Fink, co-authors of "The Little Champs" book, to send messages of hope and support to military families. "The Little Champs" book focuses on five "CHAMPS" who endure issues common to life as a military child from deployment to when a parent returns home wounded, this fall Fink will take her inspirational book overseas to military families in Korea, September 13-22, 2014.
Sesame Street/USO Experience for Military Families, kicked-off its eighth USO tour experience with military families at Scott Air Force Base in Illinois on April 3, 2014, and will visit nine more installations this month alone. Since its debut in July 2008, the Sesame Street/USO Experience for Military Families has taken its message of support to more than 445,000 troops and military families, helping them to cope with the challenges of deployments and homecomings. For a complete list of tour stops click here.
TAPS USO Good Grief Camp, these camps are specifically targeted to support military children between the ages of 6 – 17 years of age, grieving the loss of a parent or sibling in the Armed Forces. The three-day camps provide children and teens a safe and supportive atmosphere to participate in activities, learn coping skills, establish and identify support systems and create awareness that they are not alone in their grief. TAPS camps will be held at various locations throughout the months of August and September including Texas, Alaska, Wisconsin, Utah, Colorado and West Virginia.
United Through Reading's Military Program, in 2006, the USO partnered with United Through Reading® to host its nationally recognized reading program at select USO centers worldwide. Whether troops are stationed at a forward operating base in Afghanistan or geographically separated, they can visit their participating USO center to read a story aloud to their child. Story time is recorded on camera, and the USO mails this priceless DVD and book home. Children can watch and listen to their parent at bedtime, naptime or anytime. Families complete the circle by sending back a touch of home – a photo of the child watching their deployed Mom or Dad reading the book.
The USO will also celebrate Back-to-School with events held across the world at our more than 160 locations – programs like Operation Back To School, hosted by USO Metropolitan Washington-Baltimore, give military kids the opportunity to play, laugh and learn with their peers as well as provides them with the resources for a productive school year, similar programs are being hosted at USO centers in Hawaii, Texas, and Colorado among other locations.
With more than 50 programs and services and partnerships with more than 30 best-in-class organizations, the USO is uniquely positioned to be the only organization to support America's military throughout their service. From the moment troops join, through their deployments and as they transition back to their communities, the USO is there for them with career building workshops, family strengthening programs and caregiver support. For more information about the USO and to find out how you can show your support, visit us online at http://www.uso.org. A complete list of 2014 USO Warrior and Family Care Programs and Services can be found online at http://www.uso.org/warriorandfamilycare/.
# # #
About the USO
The USO lifts the spirits of America's troops and their families millions of times each year at hundreds of places worldwide. We provide a touch of home through centers at airports and military bases in the U.S. and abroad, top quality entertainment and innovative programs and services. We also provide critical support to those who need us most, including forward-deployed troops, military families, wounded warriors, troops in transition and families of the fallen. The USO is a private, non-profit organization, not a government agency. Our programs and services are made possible by the American people, support of our corporate partners and the dedication of our volunteers and staff.
In addition to individual donors and corporate sponsors, the USO is supported by President's Circle Partners: American Airlines, AT&T, BNSF Railway, Clark Construction Group, LLC, The Coca-Cola Company, Grand Canyon University, JCPenney, Jeep, Johnson & Johnson, Kroger, Northrop Grumman Corporation and TriWest Healthcare Alliance and Worldwide Strategic Partners: BAE Systems, BIC, The Boeing Company, ConAgra Foods, FedEx, Lockheed Martin, Microsoft Corporation, Procter & Gamble, TKS Telepost Kabel-Service Kaiserslautern GmbH & Co. KG and Wawa Inc. We are also supported through the United Way and Combined Federal Campaign (CFC-11381). To join us in this important mission, and to learn more about the USO, please visit uso.org.