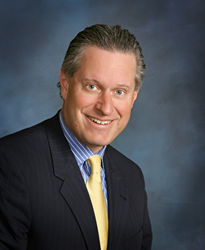 Originating loans with mobile devices isn't even on the map for many large banks, yet it's in ADRMortgage.com's DNA.
Raleigh, North Carolina (PRWEB) August 13, 2014
The first mobile device mortgage origination was completed in 2014 by ADRMortgage.com with Realtor, Brett Bushnell from Tri Local Realty LLC - 919 608 2141. Andy May, completed the first mobile device mortgage origination in 2014 when the consumer said, "I do not have a computer and I want to sign all my documents with my Samsung Galaxy device".
Andy May was able to accomodate this consumer whereas before, the consumer would have to go to the library or a work computer. With ADRMortgage.com's mobile technology, and the help of local Citrix Sharefile the consumer experienced the ultimate in satisfaction as no computer was necessary to sign documents.
Younger adults do not want to be limited by the arcane banking industry's lack of ability. At ADRMortgage.com the consumer can sign all documents necessary to complete the origination of a mortgage loan. Of course, at the closing table the consumer re-verifies all documents using the attorney's computer. The risk is the same in either transaction, a paper based bank originated loan or an online mobile device/computer based origination.
For more information on mortgage loans, call ADRMortgage.com at 919 771 3379 or visit ADRMortgage.com on the web.
Get the most value out of a home sale or purchase by working with licensed professionals that have significant experience. Why risk your biggest asset to an 18 year old unlicensed person at a bank or credit union (these "loan officers" are often times unlicensed, although afforded lofty titles)? Find additional information from Andy May at Andy May's blog. ADRMortgage.com was founded by Andy May in 2005. Refinance, Purchase, VA, FHA, and nearly every loan product - for additional information, please go to http://www.adrmortgage.com or contact Andy May directly. License number 103418.