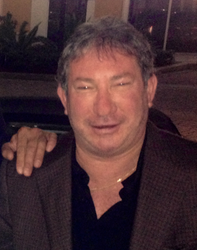 Having untested advertising firms promote your products is like taking your car to a fortune teller for an oil change.
Boca Raton, FL (PRWEB) September 16, 2014
Entrepreneurs with big dreams are paying for nightmares when they entrust their products to bad advertising. It's a problem that's made InHealth Media CEO, Mitch Gould, decide to name September 23rd as National Bad Idea Day.
"By this time of year, some entrepreneurs have already blown their budgets with poorly targeted advertising," said Gould. "Entrepreneurs are the lifeblood of our economy and their success helps us all. But that won't happen if the marketplace doesn't know about them."
Gould says often an entrepreneur will be seduced by the promise of fast results from an advertising agency that knows nothing about the product or its intended market. Instead the entrepreneur pays big bucks for an agency's learning curve or possible failure.
"Having untested advertising firms promote your products is like taking your car to a fortune teller for an oil change," said Gould. "The last thing an entrepreneur should do is invest a lot of money in a bad idea. If you do, you'll end up with a garage full of the perfect product that no one knows about."
After seeing so many manufacturers struggle with the promotion of their products and the positioning of their brands, Gould knew there had to be a better way and that's why he created InHealth Media.
The company represents his latest venture in a 25-year career that has seen him master retail distribution and manufacturing. He's also found the formula that leads to successful consumer products. Gould's retail expertise includes sports nutrition, dietary supplements, beverages, skin care, and personal health products.
"I've always believed that an inch of PR equals a foot of advertising," said Gould. "Marketplace knowledge gives you an edge, whether you are launching a celebrity product or taking an idea from concept to shelf. This philosophy has saved people countless millions of dollars."
Gould has placed new entrepreneurs, major companies, and celebrity branded products into some of the most sought-after markets and accounts in the country. This growing list includes Steven Seagal's Lightning Bolt, Wayne Gretzky's MYO-T12, Hulk Hogan's Hogan Energy Supplement, and Chuck Liddell's Iceman RX.
With the InHealth Media advantage, these products went into stores like Wal-Mart, Wal-Mart International, Sam's Club, Costco, GNC, Tree of Life, Albertson's, Fred Myer, Amazon.com, Walgreens, CVS, Rite-Aid, K-Mart, 7- Eleven, Target, Meijer, Home Depot, Lowes, and Menards.
"Whether you are a big star or just someone with a great idea, you need speed, profitability, and a cost effective approach to branding and distribution in order to succeed," says Gould. "We have a proven system and an all-star team that includes an anti-aging doctor, and orthopedic surgeon, sports injury specialists, and a dermatologist. It's time for entrepreneurs to turn their backs on the guessing game of bad ideas and entrust their future to the experts."
About InHealth Media (IHM): Headquartered in Boca Raton, FL, InHealth Media is a result driven, strategy based and creatively focused media agency that taps into over a hundred years of combined experience. We provide unique and comprehensive media services with a global reach targeted for Sports Nutrition, Nutraceutical, Functional Beverage, Functional Food, and Natural Personal Care brands. InHealth Media provides proven public relations and marketing services to its global clients. Gould of IHM has worked with such icons as Steven Seagal, Hulk Hogan, Ronnie Coleman (8X Mr. Olympia), Bob Wall and Wayne Gretzky.