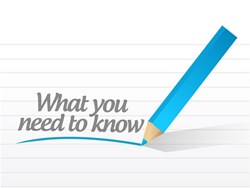 Infusionsoft combines automated marketing, CRM and e-commerce into one convenient hub.
(PRWEB) August 12, 2014
GetUSales, a leader in Infusionsoft DFY email marketing campaigns, has just released an informative blog explaining all of Infusionsoft's useful features titled "What is Infusionsoft?" Read the entire blog here.
What is Infusionsoft?
Any small business owner in need of effortless, top-notch marketing needs to know about Infusionsoft. Infusionsoft is an automation platform that combines all the different facets of online marketing into one convenient hub.
What services does Infusionsoft provide?
Infusionsoft combines many different aspects of online sales and marketing. Infusionsoft has capabilities for:

CRM
E-commerce
Marketing automation
Membership sites
And much more!
Marketing automation with Infusionsoft
Infusionsoft's marketing automation features improve and automate the marketing processes businesses currently do manually, such as sending appointment reminders, email newsletters and asking for referrals.
Here's how it works:
1. Contacts are loaded into the Infusionsoft database.
2. Each contact is connected to email marketing campaigns that are relevant to them.
3. Contacts receive valuable, informational emails at predetermined intervals of time. Sending contacts information they can actually use builds the trust that they will eventually need to make a purchase, all while keeping the business' brand in front of them.
4. Each contact's activity within the campaigns is tracked. The business owner can see which links they clicked, which videos they watched, and when/if/where they dropped out of their campaign. This information shows which leads are "hot" and need to be contacted directly. It also is an invaluable tool for creating new marketing strategies for the future.
The Benefits of Marketing Automation
According to the September 2013 issue of Entrepreneur magazine, businesses that automate their lead-nurturing processes experience a 451 percent growth in their number of qualified leads AND increase their revenue by 10 percent in the first six to nine months.
Marketing automation also saves time. Utilizing an automated marketing system is like hiring a full-time marketing employee at a fraction of the cost. But unlike a full-time marketing employee, an automated system gets results 24/7/365, even in the middle of the night. An automated marketing system handles most of the work for you, freeing up your time so you can focus on other profitable activities.
GetUSales Offers Ready-made Infusionsoft Email Marketing Packages
GetUSales' ready-made Infusionsoft marketing packages help small businesses get started with marketing automation quickly. These packages each come with a variety of email marketing campaigns specifically designed to nurture leads and convert more customers. GetUSales offers industry-specific packages for five industries: chiropractic, dentistry, real estate, CrossFit and wedding coordinators.
Get started with Infusionsoft automated marketing today! Call GetUSales at 855-834-4850 or visit http://www.GetUSales.com.