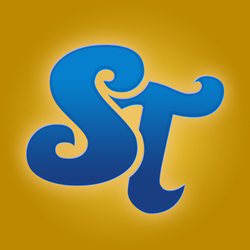 Fairfax, VA (PRWEB) August 12, 2014
ST Games, the developer behind the popular new mobile puzzle games Bobby's Bananas and Fat Kitty, is launching a brand new high-score contest for these titles.
The player with the combined highest scores for both games will receive a $50 American Express gift card. The gamer simply downloads both games and submits the screenshots of each high-score on the ST Games Facebook page to enter for a chance to win. The contest runs from August 11 through 11:59PM (EST) on August 22. Visit http://www.stgames.co to download both game apps.
Bobby's Bananas is an addictive puzzler where gamers must collect enough bananas to feed this hungry monkey. It's a rumble in the jungle with fast-paced puzzle action. Released July 15, 2014. Download for iOS 7.
In Fat Kitty, gamers play as Oliver the Cat, who loves to eat hamburgers. Players must solve all the obstacles to get Oliver to his prized patties. There are hours of fun to be had with this game. Just don't forget the mustard. Released July 20, 2014. Download for iOS 6+.
ST Games was established by developer Shaikha Al-Thani with the desire to "create fun games to inspire others and to make the experience better for fellow gamers." ST Games has partnered with PalmPons, LLC for market out reach using PalmPons Bespoke Campaigns. PalmPons specializes in marketing automation and custom out reach campaigns. Learn more at http://www.palmpons.com.
Contact:
ST Games
Shaikha Al-Thani
PalmPons, LLC
Matthew Dean
877-422-4646 x 101