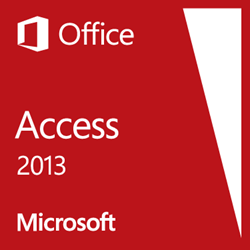 Attendees to this webinar will find an overview of a variety of functions that can be used within Microsoft Access to improve work efficiency and results.
New York, New York (PRWEB) August 18, 2014
NetCom Learning will be holding a complimentary webinar on Tuesday, August 19, 2014 from 1:00 PM to 2:00 PM for those who are interested in Microsoft Access or already have a basic understanding of the application. The webinar will be led by Sharon Fry, a Microsoft Excel Specialist and NetCom Learning trainer. It will cover popular topics in Access 2013 such creating tables, designing and using forms, writing queries, and producing top notch reports. Information will also be provided on NetCom Learning course offerings in Microsoft Access for those looking to become proficient in the application.
"Almost everybody uses Microsoft Access in their work but many people are just using the basic functions and have yet to learn the full capabilities of the software application," said Russell Sarder, CEO of NetCom Learning.
"Attendees to this webinar will find an overview of a variety of functions that can be used within Microsoft Access to improve work efficiency and results," said Sarder.
Microsoft Access is part of the collection of software applications within the Microsoft Office suite of products. The software application is primarily a database management system centered on Microsoft's Jet Database Engine combing relational database functions with software development tools. Microsoft's Access 2013 has a variety of enhancements over previous versions including a SharePoint 2013 web solution.
This one-hour webinar will provide an overview of the following topics:
-Creating Tables
-Writing Queries
-Designing Forms
-Producing Reports
-Microsoft Access 2010/2013 Course Promotions
-Q&A with Sharon
Featured Speaker
The featured speaker for the webinar is Sharon Fry, who works as an independent software consultant and trainer based in Las Vegas, Nevada. She is also Host for the Computer Outlook Talk Show and serves as Executive Director of the Outlook Foundation. Sharon's area of expertise includes streamlining business processes across varied industries using a combination of creativity and available technology. Sharon specializes in finding ways that organizations can save money and improve business operations through the use of technology. She is a Microsoft Certified Trainer, a Master Microsoft Office Specialist with certifications in Access, Excel, Outlook, PowerPoint, and Word and has been a Registered Microsoft Partner since 2004. Her work and training experience provide her with a proven track record for success both as a trainer and a consultant.
This event includes a sneak peek at NetCom's highly anticipated training program: Access 2010/2013.
To sign up for the complimentary webinar, go to: Building a Desktop Database in Microsoft Access 2013/Office 365.
Benefits of Taking Technical Training with NetCom Learning
NetCom Learning is the most trusted name in both business and IT training and offers top notch instructors with an average of 16 years of experience and vendor approved coursework offering certification preparation for a variety of vendor certifications. NetCom Learning instructors routinely achieve high ratings from their students and possess an average of 20.5 years of experience and a cumulative average of more than 10,500 years' experience in the field of their expertise. Instructors carry an average instructor evaluation of 8.6 out of 9, one of the highest instructor evaluations in the industry. The high quality of training has resulted in over 2,150 testimonials and a 96% customer satisfaction rate with those customers indicating they would recommend NetCom Learning to others.
About NetCom Learning
NetCom Learning is an innovative leader in IT, business and executive training to companies, individuals, and government agencies. Since its inception in 1998, NetCom Learning has trained over 71 percent of the Fortune 100, serviced over 50,000 business customers, and advanced the skills of more than 81,000 professionals through hands-on, expert-led training, with the organization maintaining an average instructor evaluation score of 8.6 out of 9. NetCom Learning was recognized by Microsoft Corporation as its Worldwide Training Partner of the Year and named thrice to Inc. Magazine's list of fastest growing private companies in America. The organization was also recently named to the 2012 Top 20 IT Training Companies by TrainingIndustry.com and was named "Company of the Year" by the American Business Awards.
Like us on Facebook: https://www.facebook.com/netcomlearning.
Follow us on LinkedIn: http://www.linkedin.com/company/netcom-learning.
The purpose of NetCom Learning is to promote the values of lifelong learning.