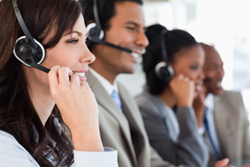 Atlanta, GA (PRWEB) August 12, 2014
A-1 Express, a leading same-day courier and transportation service provider nationwide, announces 24-hour same-day delivery customer response services. The announcement comes in an effort to market its value-added service as a nationwide courier, and meet customer demand for immediate, after-hour order requests and delivery responses. A-1 Express strives to be the best choice for messenger and same-day courier solutions nationwide.
A-1 Express's 24/7 customer response services is available to all customers that place a courier request. From envelopes to palletized freight, customers can contact A-1 Express for an order update, courier tracking information, and any same-day delivery order adjustments. The Boston courier has its very own dispatch staff, which is accessible on a third shift basis daily to assist customers with any order delivery needs.
Customers can also place orders during night-time hours. This is beneficial for businesses that have 24/7 operations. Therefore, A-1 Express is a viable option for all plants and manufacturers with night-time emergencies. The night staff will notify all customers of any orders that the courier can not perform. A-1 Express will track their current night order, which if it is a long-distance courier delivery, will be delivered the following day or early morning.
The 24/7 delivery response service includes the flexibility and accessibility that create various shipping advantages for its clients. Clients can enjoy the convenience and assurance of having a nationwide courier partner for night services, especially for all emergency correspondence. A-1 Express will continue to create premium value-added services that meet the specific same-day delivery needs of its customers. Customers are recommended to submit an online customer support form for any scheduled or daily night courier delivery solutions, which their sales staff will respond promptly.
A-1 Express Incorporated is a recognized leader in same-day delivery, messenger, and transportation services nationwide. From small packages to palletized freight, A-1 Express provides superior delivery services on-time and fast. Headquartered in Atlanta, Georgia, A-1 Express has a daily growing list of over 1,500 clients, including many Fortune 500 companies, nationwide.