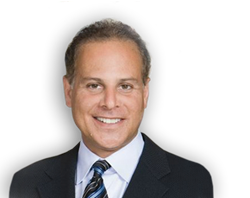 New York, NY (PRWEB) August 12, 2014
These are the dog days of summer, and being outside can be uncomfortable especially when you suffer from excessive perspiration, or hyperhidrosis. Even being indoors in comfortable temperatures, many people suffer from heavy perspiration.
A new treatment being offered by Dr. Stephen T. Greenberg promises relief for patients suffering from this affliction, and his offices in New York are scheduling appointments now.
The procedure is called miraDry, and some of the benefits include dramatic reduction of underarm sweat, minimal down time, in-office treatment, and it is non-invasive and toxin free.
Hyperhidrosis is the condition characterized by abnormally increased sweating/perspiration, in excess of that required for regulation of body temperature. It is associated with a significant quality of life burden from a psychological, emotional, and social perspective. As such, it is sometimes referred to as the 'silent handicap.'
"miraDry is the best thing to come along for hyperhidrosis patients, and I am pleased to be able to offer patients relief for a very effective and reasonably-priced treatment," said Dr. Greenberg.
Stephen T. Greenberg, MD is a nationally renowned cosmetic plastic surgeon based in Southampton and Woodbury, Long Island, and Manhattan, New York. Dr. Greenberg is well-known for his expertise in the field of cosmetic plastic surgery and is frequently interviewed for his knowledge on the latest cosmetic surgery techniques. He has appeared on CBS, Fox News, NBC and News12 Long Island. He has also appeared in national magazines such as Harper's Bazaar, Cosmopolitan, More, and Elle, as well as in The New York Times and Newsday. Dr. Greenberg hosts the only New York Cosmetic Surgery Radio Show every Saturday evening on K-98.3 FM, Saturday morning on 105.3 FM (PARTY) and he is often a featured speaker for women's groups, spas, and health & skin care institutes. If you are seeking an outstanding plastic surgeon in the greater Long Island area, please contact us today.
Dr. Greenberg is also a member of the community of surgeons at BreastAugmentation.com.
Dr. Greenberg's contact information:
http://www.greenbergcosmeticsurgery.com
WOODBURY OFFICE | 195 Froehlich Farm Blvd | Woodbury, NY 11797 | (516) 364-4200
SOUTHAMPTON OFFICE | 365 County Road 39A #7 | Southampton, NY 11968 | (631) 287-4999
MANHATTAN OFFICE | 461 Park Avenue South | Manhattan, NY 10016 | (212) 319-4999