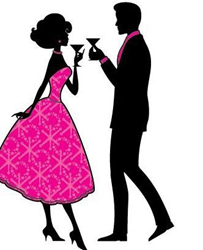 On one of the saddest days in our lives, there was a sea of pink honoring our beautiful daughter. Now, the pink tie affair honors her each year while helping other hurting families in Montana." -Kori Keller, Ramsey Keller Memorial Founder
Billings, MT (PRWEB) August 19, 2014
"It's shocking, heartbreaking and emotional to add up what our foundation has paid in funeral costs for babies so far in 2014." -Kori Keller, Ramsey Keller Memorial Founder
The Ramsey Keller Memorial has paid out a total of $21,000 this year for infant funerals in Montana. The amount has helped 17 Montana families bury their children who died before the age of one.
"As more families learn about our foundation, we're paying for more infant funerals and that's why we're always setting goals to raise more money each year. Infant loss is something many are not aware of, but it happens to 1 in 10 families and we don't want a single Montana family to have to write a check for their child's funeral, even if cost isn't a factor." -Kori Keller, Ramsey Keller Memorial Founder. Each year in Montana there are between 50 and 100 infant deaths, that according to the state's vital records department. In 2013, the Ramsey Keller Memorial paid for 28 infant funerals.
Kori and her husband Jeff started the foundation in 2011 after they lost their daughter Ramsey due to complications from fluid retention in her body. Ramsey lived for only two days, but her life continues to touch Montana families through the memorial and its two signature fundraisers, the Pink Tie Affair and the Run for Heaven's Sake. The run (5k, 10k and half marathon) is held each spring. This year it raised more than $28,000. That's up from $10,000 in 2013. The Pink Tie Affair is a semi-formal dinner, dance and silent auction where guests are encouraged to wear pink. Last year the Pink Tie Affair raised $25,000. The goal this year is $35,000. This year's event is Saturday, September 27th at the Northern Hotel. Tables of 8 are $400.00 and individual tickets are $50.00. Visit http://www.kisses2heaven.com for more information or to purchase tickets.
"Word got out before Ramsey's funeral to wear pink. On one of the saddest days in our lives, there was a sea of pink honoring our beautiful daughter. Now, the pink tie affair honors her each year while helping other hurting families in Montana." -Kori Keller, Ramsey Keller Memorial Founder.
To book an interview with Kori Keller, a family the memorial has helped and/or a representative from the funeral industry in Montana, please contact Dianne Parker, Billings Advertising and Marketing Club (BAM) Board Vice President. BAM selected the Ramsey Keller Memorial as its 2014 public service project. If Dianne Parker is unavailable, please contact Kori Keller via the Ramsey Keller Memorial's website.