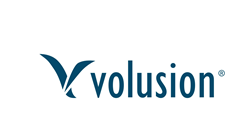 As consumers continue to flock online for their holiday shopping needs, we predict another year of record-breaking sales for SMB retailers.
Austin, Texas (PRWEB) August 12, 2014
As retailers look ahead to the holiday selling season, Volusion, the leading ecommerce platform for small-to-medium businesses (SMBs), today announced its prediction that online sales during the holiday season will grow 9% compared to last year for the SMB market. In addition to external market factors, these numbers are based on data from Volusion's base of 40,000 online storeowners, who processed over $1.75 billion during the first six months of 2014.
"As consumers continue to flock online for their holiday shopping needs, we predict another year of record-breaking sales for SMB retailers," said Clay Olivier, CEO, Volusion, Inc. "Although we've seen double-digit gains in previous years, growth of 9% in the 2014 holiday season demonstrates continued, healthy growth for smaller merchants."
One key driver for the 2014 holiday season is mobile commerce, which demonstrates the diversification of devices used by online shoppers in today's market. During the second quarter of 2014, Volusion merchants experienced a 23% gain in mobile sales, indicating that SMB retailers should take steps to provide a mobile optimized shopping experience and brand consistency from one device to the next, including desktops, smartphones, and tablets.
"The rapid growth of mobile sales for our SMB clients is telling of a larger industry trend around the importance of mobile for online retail," said Jason Woosley, VP of Product at Volusion, Inc. "One thing to keep in mind, however, is that mobile accounts for less than 15% of SMB ecommerce sales, with the overwhelming majority of purchases still coming from desktop devices, so retailers should focus on their overall brand and user experience to make the most of the 2014 season."
Based on performance from the first half of the year, some industries are expected to exceed the overall 9% growth prediction for the holiday season. For example, the Arts & Crafts industry saw 23% growth from January through June of 2014, which corresponds with the larger trend of consumers looking to smaller merchants for these types of products, including Etsy. Home & Garden retailers are also projected to see double-digit growth late this year, as they experienced 21% growth during the first half of the year, corresponding with a larger uptick in the overall housing market.
Beyond increased mobile and tablet usage, two key influences will directly impact smaller online merchants this holiday season: 1) only 26 selling days between Thanksgiving and Christmas, and 2) heightened competition with big-box retailers, like Amazon, due to increased comparison shopping. In order to get in front of shoppers as a viable alternative to these larger retailers, SMBs are advised to take advantage of marketing opportunities early, including email, social media, and the utilization of loyalty programs.
"With more dollars moving online for the holidays, smaller retailers will need to find new and innovative ways to keep up with the largest names in the market," said Olivier. "By planning out their major sales and promotions now, including Black Friday and Cyber Monday, SMBs can work to take a bite out of Amazon's market share during these critical selling months."
About Volusion
Since 1999, Volusion's ecommerce platform has powered the online success of thousands of entrepreneurs and small business owners. This all-in-one solution includes a full shopping cart, along with money-making business tools, website design, premium hosting, and 24x7 customer support. Merchants using the Volusion platform have processed over $15 billion and average four times more sales than the nearest competition. To learn more, visit volusion.com.