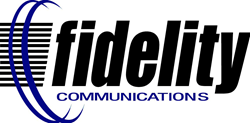 Sullivan, MO (PRWEB) August 12, 2014
The lineup of Watch TV Everywhere channels keeps growing for Fidelity Communications customers.
Effective Aug. 7, the lineup now includes Syfy, Bravo, Oxygen, CNBC, Esquire (formerly Style Network), E! Entertainment,MSNBC, NBC News and USA.
To access "Watch TV Everywhere" channels, you must be a Fidelity TV customer and receive the channels you want to see as a part of your programming package. Customers can access TVE content via mobile devices, tablets, laptops or computers at no additional cost, anytime, anywhere, as long as they are connected to the Internet.
Current available content also includes A&E, Adult Swim, Cartoon Network, CNN, Fox Business Network, Fox News, Golf Channel, History Channel, H2, FX, FXX and FXM, Galaxie Music, Nat Geo, NBC Sports Network, Lifetime Movies, TBS, Turner Classic Movies, TNT, and TruTV.
Fidelity's new "Watch TV Everywhere" service launched in January and is free to Fidelity TV customers. It works on a computer, smartphone, laptop, gaming console or tablet, both Apple and Android.
Wired connections and in-home WiFi will provide the best quality. The quality of "Watch TV Everywhere" programs outside the home will vary depending on the strength of the Internet signal.
To register, customers should go to http://www.fidelitycommunications.com and click the link or go directly to http://www.fidelitycommunications.com/tve. Customers can also go to http://www.watchtveverywhere.com and select Fidelity from the drop down menu.