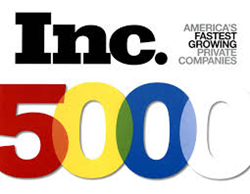 Atlanta, Ga (PRWEB) August 26, 2014
SignUp4, the innovative provider of event management technology, has announced its 2014 ranking at number 4052 on Inc. Magazine's 5000 Fastest Growing Companies list. Achieving a three-year growth rate of over 70 percent, SignUp4 reported revenue of $7.1 million in 2013, up from $4.1 million in 2010. This is SignUp4's second year being listed on the Inc. 500|5000.
SignUp4, based in Atlanta, GA, was founded by Nick Romano, Doug Wetzel and Mark Hubrich in 1999 and has consistently grown year-over-year in the competitive event management software industry specializing in event marketing services.
"We are delighted to be included in the Inc. 5000 listing for the second year in a row. We view it as an accomplishment worth celebrating, as it is a testament to SignUp4's dedication to quality and business excellence," stated Nick Romano, President of SignUp4.
SignUp4 hired over 20 new employees in just 2013 alone and is actively adding incremental team members. Growth areas are focused on event management automation, improving the attendee experience and building upon the required event mobile app offering, which has become an industry standard.
View SignUp4's Inc listing.
About SignUp4
SignUp4 is the innovative event management technology provider offering the highest quality strategic meetings management solutions with an affordable unlimited usage model. The goal of SignUp4s meetings intelligence suite is to streamline workflows, simplify and drive registrations, efficiently manage travel logistics, improve communications, and provide visibility into meeting spend for leveraging contract negotiations and increasing ROI. With over a decade of experience, 3,500 users and over 80 of the Fortune 500, we understand the value of your time and events. Learn more at http://www.signup4.com follow us @SignUp4.