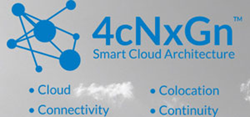 We engaged an independent, objective auditing firm to examine and report on our controls, so we can continue serving the needs of our valued clients at the highest level possible
Boca Raton, Florida (PRWEB) August 13, 2014
The Type 2 examination, which was conducted by the independent CPA firm BrightLine CPAs & Associates, Inc., covers Host.net's colocation services and included the Trust Services Principles of security and availability. The examination had a review period of July 1st, 2013 to June 30, 2014. Known as a "Report on Controls at a Service Organization Relevant to Security, and Availability, Processing Integrity, Confidentiality, or Privacy," SOC 2 examinations may only be performed by a licensed and qualified CPA firm.
"We engaged an independent, objective auditing firm to examine and report on our controls, so we can continue serving the needs of our valued clients at the highest level possible," said Lenny Chesal, Chief Marketing Officer at Host.net. "Security and Availability are one of the most pressing concerns among our clients, from which we aggressively maintain our controls, with an eye out for every opportunity to improve. The security component of the SOC 2 examination evaluates how well a system is physically and logically protected against unauthorized access. The availability component evaluates a system's availability for operation and use as committed or agreed. As a Type 2 examination, the report opines on management's description of Host.net's system and the suitability of the design and operating effectiveness of controls during the review period."
"The SOC 2 reporting concept was developed by the American Institute of Certified Public Accountants as a mechanism to provide management of a service organization and their clients with information and a CPA firm's opinion about controls at the service organization that may affect user entities' security, availability, processing integrity, confidentiality or privacy." said Chris Schellman, President of BrightLine. "Host.net was amongst the first companies in the world to successfully complete an SOC 2 examination in 2011." "Once again by completing an SOC 2 examination is a reflection of their commitment to the security and availability of its systems," said Chris Schellman, President of BrightLine.
Host.net offers a "World-Class", enterprise-level, safe and secure Data Center environment with redundant and robust network connections for companies to place mission-critical infrastructure including servers, storage devices, and VoIP switches. Host.net has multiple Data Centers available to protect data and applications as well as a hybrid solution of colocation and "Cloud" services leveraging its proprietary 4cNxGn Smart Cloud Architecture™.
About Host.net:
Host.net is a multinational provider of managed infrastructure services focusing on cloud computing and storage, colocation, connectivity and business continuity for enterprise organizations. The company operates multiple enterprise class data centers and geographically diverse cloud platforms connected to an extensive fiber optic backbone designed to connect their clients to their suite of managed services. It serves clients in most major metropolitan regions of North America as well as portions of Europe. Founded in 1996, Host.net is headquartered in Boca Raton, Florida. Further information about Host.net is available at http://www.host.net.