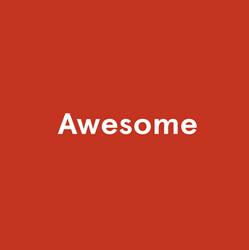 New York, New York (PRWEB) August 17, 2014
Awesome proudly releases its design process video, entitled "This is How Apps are Designed For Startups." The video outlines the step-by-step design process from sketching and wireframing through to the completion of the user interface of a digital product.
The process begins by showcasing the importance of the User Experience design phase when creating digital products for startups; proper execution is specifically vital to a startup's life cycle. User Experience Design (UXD) is pertinent in refining a product's purpose and focus. Moving forward to the graphical interpretation of that experience, the company recorded their lead designer physically interacting with Photoshop to create the finished, tangible product.
The video highlights the creation of Sidestep, an iOS mobile application that allows users to purchase concert merchandise prior to attendance, streamlining the ordering process. The company worked with the startup to improve their UI/UX, and helped resolve related stumbling blocks along the way.
"Creating this video supports our desire to be transparent about our process and demonstrate to our potential clients what services we provide and what value there is in working with an agency that specializes in this approach," says Founder and Creative Director, Firat Parlak.
Awesome is a New York City-based UI/UX design agency that works exclusively with startups. Founded in 2011, the agency has worked with over 85 startups, including Art Binder, Thought Catalog, Udemy, DateMySchool, Skift, and Wanderfly, and has handcrafted 150 cross-platform products.