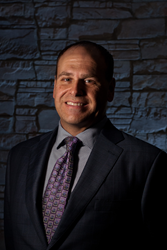 Costa Mesa, Calif. (PRWEB) August 13, 2014
Jeffrey McNeal knows firsthand the benefits that come with owning a business. As a previous owner, he's experienced the independence and flexibility that entrepreneurship offers, and with more than 20 years of experience in the hospitality industry, he was ready to take advantage of that freedom again.
McNeal put his background to work by acquiring his own consulting business. Fessel International Hospitality Consulting is specifically dedicated to the business side of the restaurant industry, focusing on hospitality-related businesses for which excellent food service is a critical element of their success. Fessel guides its clients, including restaurants, shopping centers, hotels, casinos, theme parks and universities, through the entire food service process, from feasibility and conceptual stages to project implementation and staff training.
After McNeal learned of the potential to purchase Fessel, he searched for ways to finance his venture. He heard about small business financing firm Guidant Financial from his banker and utilized the firm's services to guide him through a Rollover for Business Start-up (ROBS). ROBS involves transferring funds from an existing retirement account to invest in a business without triggering a taxable distribution, a process McNeal described as "very easy and quick" with Guidant's help.
As a two-time entrepreneur, McNeal said the best part of owning a business again is the ability to personally impact his own income and career path while positively affecting the growth and development of an existing company and its employees. Aside from consulting, McNeal stays active by running marathons and going to the gym. He also enjoys traveling and spending time with his wife and three children.
Fessel International Hospitality Consulting, located at 3151 Airway Ave., Building U-1, in Costa Mesa, is currently accepting new clients. To learn more about its services, call 714-432-8300, email jeff(at)fessel(dot)com or visit fessel.com.
###
About Fessel International Hospitality Consulting
Fessel International Hospitality Consulting focuses on offering guidance to business that rely on excellent food service at their core. Its clients include restaurant chains and independents, attraction owners, commercial project developers, investment bankers, hotels, colleges and universities, cruise ships and private clubs. With its key staff comprising restaurant professionals who are experienced in diverse food service functions, Fessel provides immediate contributions to its clients' business objectives with little to no learning curve. Learn more at fessel.com.
About Guidant Financial
Guidant Financial helps people create the life they want through innovative small business financing. They are the premier provider of rollovers for business start-ups (ROBS). Guidant's services allow people from all walks of life the freedom to purchase small businesses and franchises using their retirement funds without taking a taxable distribution or getting a loan, in addition to offering traditional funding options such as SBA loans, portfolio loans and unsecured credit. Visit Guidant on the Web at guidantfinancial.com.