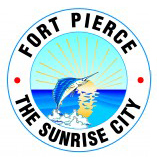 'Paladin has proactively invested the time and resources that allowed us to recover corrupt data from failing PTWin systems and to convert that data for use in Paladin's SMARTGov software .' - Jeff Pavey, Paladin Business Developnment
Poulsbo, WA (PRWEB) August 14, 2014
Paladin Data Systems Corporation announced the City of Fort Pierce, Florida today as its newest customer for SMARTGov, Paladin's community development software that manages the full lifecycle of any permit, inspection, license, or code enforcement action for jurisdictions.
Paladin will implement its cloud based technology at Fort Pierce to track all aspects of zoning and codes including permit issuance, inspections, and code enforcement, and all recurring licenses. The city will be transitioning from Black Bear's PTWin software to the cloud based features of SMARTGov.
"Paladin has proactively invested the time and resources that allowed us to recover corrupt data from failing PTWin systems and to convert that data for use in Paladin's SMARTGov software. Before coming to Paladin, Fort Pierce had run out of options and risked losing years of historic permitting, code enforcement and inspection data due to a catastrophic failure of their PTWin database. Ultimately, it took Paladin's technical team less than a week to recover and convert that data," said Jeff Pavey, Paladin Business Development Executive.
The City of Fort Pierce lost access to its historical permitting, inspection, and code enforcement stored in PTWin when the system crashed and files became corrupt. They engaged Paladin to recover the PTWin files and later converted to SMARTGov after completion of a 30-Day free trial. With the trial, organizations have a fully-functioning system using pre-developed data that can be manipulated to experience the robust feature set of SMARTGov software at no charge to help jurisdictions more easily evaluate how this technology can create value for their city or county.
City of Fort Pierce is a city in and the county seat of St. Lucie County, Florida. It is also known as the Sunrise City, sister to San Francisco, California, the Sunset City. Situated on the "Treasure Coast", named after the famed sinking of a Spanish treasure fleet in 1715, Fort Pierce is one of the oldest communities on the east coast of Florida. Incorporated in 1901, the city grew from 300 pioneers to over 42,000 residents today and encompasses approximately 29 square miles.
About SMARTGov
SMARTGov is a Web-based, software application developed by Paladin Data Systems to support community development functions including permitting, planning, inspections, code enforcement, licenses, fees, parcels, contractors and many others. SMARTGov is customizable, flexible, and interactive. It alerts you of problems, manages workflow, and prioritizes your projects. It can run on your servers or in the cloud as a service, and gives both your citizens and staff access to project data on the web 24/7. Paladin offers a 30-day Trial of SMARTGov software at no cost or obligation.
About Paladin Data Systems Corporation
Winner of numerous prestigious awards that include Top DoD Program Award, Paladin Data Systems has developed a suite of cloud-based software products serving a wide-range of government agencies in all 50 states and 6 territories. Paladin's national presence spans a diverse customer base including U.S. local governments, state departments, regional transportation agencies, and defense contractors. Paladin also provides software services such as interface development, implementation, database administration, and project management for numerous industries in both the public and private sector. For more information about Paladin Data Systems and the full suite of products available, please visit http://www.PaladinData.com.