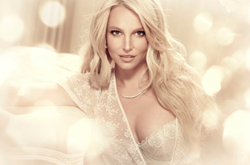 (PRWEB) August 14, 2014
The Intimate Britney Spears collection of lingerie, nightwear, loungewear, and swimwear will be launched through Classic Shapewear's website in September 2014. Showcasing Ms. Spears' secrets, memories, and intimate stories, the collection offers the pop princess' fans and consumers a more personal relationship with the superstar than ever before. Ms. Spears designed every piece in The Intimate Britney Spears 2014 autumn/winter collection with the assistance of an international team of designers. The collection reflects her modern edgy style with a touch of vintage romance. In addition to basic options, the collection offers exotic colors, such as rose powder, pale surf green, and lotus pink. Consumers can choose from a variety of chemises, suspenders, hipster panties, dresses, push-up bras, padded bras, string panties, kimono robes, shorts, camisoles, pants, t-shirts, tank tops and sweatshirts. Items are often embellished with feminine touches such as satin bows, lace, sheer panels and embroidered roses. Eye-catching and feminine, The Intimate Britney Spears 2014 autumn/winter collection is based on a Scandinavian lingerie fit system, to ensure that consumers can find a piece with a perfect fit.
Ms. Spears believes that every woman should have access to affordable lingerie that is durable and luxurious. She is happy to offer her new line at prices that are easy on a woman's budget and reflective of current U.S. retail price points, ranging from $19 to $68.
About Classic Shapewear
Classic Shapewear, an online retailer, offers people the convenience of selecting shapewear and underwear without having to step foot inside a public storefront. With the motto "the secret lies beneath," Classic Shapewear knows the impact that underwear can have on the person wearing it. Classic Shapewear partners with the best brands in the industry to make sure that people find the best look and fit for their bodies. Customer satisfaction is their number one goal. For more information on Classic Shapewear products, please visit http://www.classicshapewear.com.