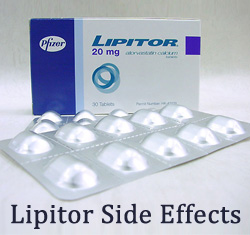 f you have suffered Lipitor side-effects such as development of Type 2 Diabetes, contact the Wright & Schulte for a FREE legal consultation by visiting yourlegalhelp.com or calling 1-800-399-0795
Columbus, OH (PRWEB) August 12, 2014
The harmful drug attorneys at Wright & Schulte LLC have learned through a Reuters analysis that Lipitor diabetes lawsuits filed against Pfizer Inc. have spiked over the past five months primarily due to all federally filed Lipitor lawsuit claims consolidated in one federal district court in South Carolina. According to the Reuters review, Lipitor lawsuits climbed from 56 to nearly 1,000. The lawsuits were filed on behalf of women who similarly allege that they developed type-2 diabetes as a result of taking Pfizer's cholesterol-lowering drug Lipitor (MDL 2502). Court records indicate that one Lipitor lawsuit included in the MDL alleges that a Louisiana woman who was healthy before she was prescribed Lipitor in 2006 to lower her cholesterol levels, was diagnosed with type 2 diabetes in the spring of 2013. (2:14-cv-02251-PD, U.S. District Court, Eastern District of Pennsylvania in Philadelphia)
[cnbc.com/id/101905701, August 8, 2014]
The firm is currently representing clients in Lipitor lawsuits and continues to speak with people who believe they have developed Type 2 Diabetes after taking Lipitor. For a free legal consultation contact the personal injury lawyers at Wright & Schulte LLC by calling 1-800-399-0795 or you can visit http://www.yourlegalhelp.com for more information.
Wright & Schulte LLC further notes, the Reuters Lipitor lawsuit analysis also states that what makes Pfizer's cases different from other drug companies is that Lipitor is the "best-selling prescription drug of all time," with global sales of more than $130 billion since entering the market in 1996. Additionally, the more than 29 million patients in the U.S. having been prescribed the drug could translate into a large number of potential plaintiffs. According to Reuters, what could complicate matters for plaintiffs is the U.S. Food & Drug Administration (FDA) warning of the risk of taking statin drugs while at the same time the federal agency stressed the benefits of taking the drugs.
The FDA issued a warning in February 2012 about the potential for Lipitor to cause new-onset diabetes in women. In its safety alert, the FDA ordered manufacturers of statin drugs, including Pfizer, to update their drugs labels to warn patients that cholesterol-lowering drugs carry such risks of memory loss and confusion and increases in blood sugar levels. Although the new risks were added, the FDA also said that it "continues to believe that the cardiovascular benefits of statins outweigh these small increased risks." Lipitor was approved by the FDA to lower the risk for heart attack, stroke, heart surgery, and chest pain in individuals with high levels of low-density lipoprotein (LDL) or bad cholesterol.
[fda.gov/Drugs/DrugSafety/ucm293101.htm, February 28, 2012]
A statins study published May 29, 2014, in the British Medical Journal (BMJ) online suggests that patients may be at an increased risk for developing new-onset type 2 diabetes after taking high doses of statins, such as Lipitor, . The research focused on 136, 966 patients from Canada, the United Kingdom and the United States who were prescribed statins after they were hospitalized for a stroke, heart attack, or other cardiovascular problem between 1997 and 2011. Researchers said in the first two years of regular statin use, they observed a significant increase in the risk of new onset diabetes with higher potency statins compared to lower potency statins. Additionally, the study showed the risk increase seemed to be the highest in the first four months of patients' use of the statins.
[bmj.com/content/348/bmj.g3244, May 29, 2014]
The Lipitor lawsuit claim involving the Louisiana woman that purports she developed type-2 diabetes due to the use of Lipitor further alleges that she is now at a "markedly increased risk" of developing heart disease, blindness, neuropathy and kidney disease as a result of developing type 2 diabetes after taking Lipitor. The Louisiana woman's Lipitor claim also alleges that Pfizer knew of the risks associated with taking Lipitor but failed to properly disclose those risks.
Court records indicate that a panel of federal judges in February, transferred 56 Lipitor lawsuits that were pending in federal district courts across the United States to the U.S. District Court, District of South Carolina. The Master Case list for this Lipitor multidistrict litigation (MDL) shows that 959 lawsuits are pending as of July 15, 2014. [jpml.uscourts.gov/sites/jpml/files/MDL-2502-Initial_Transfer-02-14.pdf, February 18, 2014]
About Wright & Schulte LLC
Wright & Schulte LLC, an experienced personal injury firm, is dedicated to the belief that America's legal system should work for the people. Every day, the attorneys of Wright & Schulte LLC stand up for the rights of people who have been injured or wronged and fight tirelessly to ensure that even the world's most powerful corporations take responsibility for their actions. If you're looking for a law firm that will guarantee the aggressive and personal representation you deserve, please do not hesitate to contact Wright & Schulte LLC today. Free Lipitor lawsuit case evaluations are available through yourlegalhelp.com or by calling 1-800-399-0795.
Contact:
Wright & Schulte LLC
812 East National Road
Vandalia, Ohio 45377
1-800-399-0795
http://www.yourlegalhelp.com
Like us on Facebook
Follow us on Twitter
Join us on Google+