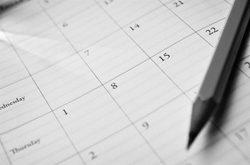 Sometimes, just saying "No" can be a good way to simplify a person's life, thus avoiding over-commitment which can open the door to drug and alcohol use as a solution to the resulting stress.
Canadian, OK (PRWEB) August 11, 2014
The first week of August every year is set-aside as a time when a person can sit back and take a look at those things he or she can do to simplify their life. We are all living in a fast-paced, challenging society, which is part of a tumultuous world, and simplifying life can be a relief.
The demands of work and family, economic pressures and the time-consuming distractions of television and social media can cause a person to feel overwhelmed, and a bit like a leaf blowing in the wind.
Taking the time observed by Simplify Your Life Week is a beneficial tool a person can use to identify some things in his or her life which can be simplified, thus lessening the burden of stress as well as freeing-uptime for more beneficial and rewarding activities.
Those who are experienced in the field of drug and alcohol rehabilitation such as the executives and staff of Narconon Arrowhead also know that it is vitally important to a person in recovery, and to those who are recovered, to maintain a level of simplicity in their lives, and not unnecessarily overburden themselves.
It is also known that one of the most important and effective actions to simplify a person's life is the ability and wisdom to say "No" when the situation or activity warrants it, especially when it involves drug or alcohol.
Suggestions for Simplify Your Life Week
While each individual has his or her own lifestyle with its particular complexities and demands, here are a few suggestions of actions anyone can take to simplify:
➢ Unsubscribe from mass emails, and any emails, which are merely a distraction and provide you with no benefit, but instead grab your attention and waste your valuable time.
➢ Discipline yourself to sort through any piles or stacks of paper on your counter or your desk. Liberally make use of the "circular file," also known as the trash can.
➢ Implement the highly useful tool of a daily list of things to get done. Start with those things which are easiest for you to do, and put the harder things towards the end of the list. Mark off each item when you get it done, and pat yourself on the back! Any that you don't get done today, add to your new list for tomorrow. Keep at it, give yourself some wins, and you will begin accomplishing more daily.
➢ Schedule your social media time. Unless it is business related and improves your financial life in some way, then it can be relegated to entertainment time.
➢ Make some personal time for yourself a priority, even if only a short time each day.
And always feel free to say "No" to any invitation you do not want to accept, any commitment you cannot keep, any activity you do not want to participate in, and most important of all—say "No" to any offers or invitations to use drugs or alcohol.
New Recovery Information
Narconon Arrowhead, in support and recognition of Simplify Your Life Week, will be publishing information via informative and useful blogs on their main website especially for those individuals in recovery or those recovered to help in simplifying life after addiction.
For more information please, visit http://www.narcononarrowhead.org.