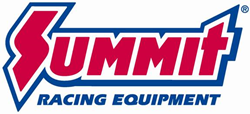 Tallmadge, OH (PRWEB) August 15, 2014
Summit Racing works with PowerNation TV on many projects for its series, which includes Detroit Muscle, Engine Power, Truck Tech, and Xtreme Off Road. Summit Racing has added over a dozen new combos from some of PowerNation TV's high-profile projects:
The PowerNation Engine Power combos now include the Old School Flatty Ford Flathead V8; the "Old School Six" Ford inline six cylinder; the "Modern Hemi" supercharged 426 Hemi and the "Stealth 427" big block Chevy engine builds.
New Truck Tech combos include the "Hemi JK" 2007 Jeep Wrangler JK with a new Hemi engine swap, plus the "Senior Silverado," a complete makeover of a 1993 Chevy Silverado. Summit Racing has also added Xtreme Off Road combos for the "Big Rig Ram" Dodge Ram and the Polaris RZR makeover.
You can see the shows featuring these projects at PowerNation TV.
See all Engine Power Combos at SummitRacing.com.
See all Truck Tech Combos at SummitRacing.com.
See All Xtreme Off-Road Combos at SummitRacing.com.
Summit Racing Equipment
SummitRacing.com
1-800-230-3030