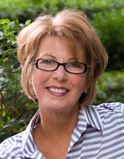 Exterior design – especially when talking about siding and accessories – is a balance of beauty and performance.
Washington, DC (PRWEB) August 12, 2014
Vicki Payne, nationally recognized home improvement expert and host of the PBS program For Your Home, will be the special guest at the Vinyl Siding Institute (VSI) exhibit "Charlotte Sides with Vinyl" at the Southern Ideal Home Show, Saturday, August 23, at The Park Expo and Conference Center in Charlotte, NC.
"We are thrilled to be able to bring the insights and inspiration of Vicki to Charlotte homeowners looking for ideas to improve their home's exteriors," said Vinyl Siding Institute, Inc. President and CEO Jery Y. Huntley.
Payne will be at the Charlotte Sides with Vinyl booth #614 10 - 11:30 a.m. and 1 - 5 p.m. At 11:30 a.m., she will discuss exterior design at the IDEAL Home Stage in a presentation sponsored by Charlotte Sides with Vinyl.
"Exterior design – especially when talking about siding and accessories – is a balance of beauty and performance," Payne said. "On the beauty side, when you mix materials, incorporate a variety of shapes, use rich colors to accentuate windows and doors or the whole house, the synergies are spectacular. On the performance side, choice of materials is critical – make sure you go with something that is durable, so that it will retain long-lasting beauty but not require a lot of effort to maintain."
Vinyl siding has been the number one choice in exterior cladding for the last 20 years, according to the U.S. Census Bureau. It has the lowest installed cost of any exterior cladding; never needs painting or caulking; withstands winds up to 110 m.p.h. and resists the weathering effects of heat, cold, and moisture; can be cleaned with just a garden hose, long-handled bristle brush, and soapy water; and consistently ranks among the highest return on investments for remodeling projects when it comes time to sell.
With improved aesthetic qualities and performance, vinyl siding, trim, and accessories are increasingly popular for their ability to suit a sweeping range of architectural styles and design tastes. Vinyl siding is available in a broad and ever-increasing spectrum of colors, including traditional pastels and earth tones as well as darker color options featuring barn reds, hunter greens, deep blues and more.
# # #
About the Vinyl Siding Institute
The Vinyl Siding Institute, Inc., located in Washington, D.C., is the trade association for manufacturers of vinyl and other polymeric siding and suppliers to the industry. VSI is the sponsor of the VSI Product Certification Program and the VSI Certified Installer Program. For more information, visit http://www.vinylsiding.org and follow us on Facebook (http://www.facebook.com/aswv.vsi) and Twitter (http://www.twitter.com/vinylsidinginfo).