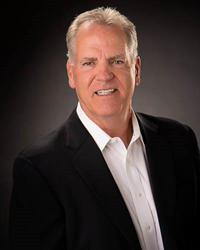 Shrewsbury, NJ (PRWEB) August 12, 2014
Lifeboat Distribution, an international specialty software distributor for virtualization and other technically sophisticated products, today announced the appointment of distribution industry veteran, Evan Westenskow, as Director of Field Sales for North America. Westenkow will build and lead a new team of field sales specialists to promote sustained business growth for Lifeboat's strategic vendor lines through the Company's reseller network in the United States and Canada.
"I am very excited to have Evan join the Lifeboat Distribution team and for the opportunity to work with Evan again in building this new sales model," said Bill Botti, Executive Vice President, Wayside Technology Group. "Evan was instrumental in the growth at Alternative Technology and has many excellent relationships with resellers and vendors in our industry. He will be responsible for building a team of field sales members that work closely with our reseller partners and our vendor partners to maximize the Lifeboat presence in the field."
Westenskow has an extensive track record of sales and business development success with high tech vendor and distribution companies. With high tech distributor Alternative Technology, he lead a greater than four-fold growth in distribution sales over a five-year period.
About Lifeboat Distribution
Lifeboat Distribution, a subsidiary of Wayside Technology Group, Inc. (NASDAQ: WSTG), is an international specialty software distributor for virtualization/cloud computing, security, application and network infrastructure, business continuity/disaster recovery, database infrastructure and management, application lifecycle management, science/engineering, and other technically sophisticated products. The company helps software publishers recruit and build multinational solution provider networks, power their networks, and drive incremental sales revenues that complement existing sales channels. Lifeboat Distribution services thousands of solution providers, VARs, systems integrators, corporate resellers, and consultants worldwide, helping them power a rich opportunity stream, expand their margin+ services revenues, and build profitable product and service businesses. For more information, visit http://www.lifeboatdistribution.com, or call +1.800.847.7078 (US), +1.732.389.0037 (International), +1.888.523.7777 (Canada), or +31.36.8200.236 (Europe). Follow Lifeboat Distribution on Twitter (@LifeboatVAD) and Facebook (LifeboatDistribution).