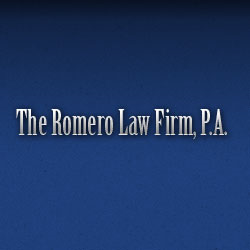 Albuquerque, NM (PRWEB) August 11, 2014
Fictional television characters are rarely true-to-life depictions of real people and professionals. "Albuquerque the Magazine"* recently set out to compare actual people with characters from the hit AMC television show "Breaking Bad" who share the same vocations.
Attorney Román Romero from the Romero Law firm, P.A. was featured in this article, where he was compared to Saul Goodman – the fictional criminal defense attorney in "Breaking Bad" who represented the lead character Walter White.
Written by Adam R. Baca, the article is titled "Breaking Biz" and follows the theme "Real Life vs. 'Breaking Bad.'" In the section focusing on "The Criminal Defense Attorney," the author begins by describing a typical workday for attorney Romero. Baca then asks Romero if he thinks the show presents a true depiction of a criminal defense attorney.
In describing a typical workday for Attorney Romero, Baca unveils how dedicated and passionate a criminal defense lawyer must be. Romero steps into the office well before 9:00 every day to catch up on emails and voicemails. He handles anywhere from 40 to 70 cases at a time, which means that he is in court practically every day. He often returns to the office after dinner or comes in on Saturdays to ensure that he puts in the time needed to get results. This is what it means to be a typical criminal defense attorney.
When asked what he thought about the "Breaking Bad" character Saul Goodman, Romero did not have many good things to say.
"The violations of the rules of professional responsibility in that show are ongoing," he is quoted as saying.
Romero then proceeded to mention Goodman's unethical actions, such as hiding evidence, destroying evidence, and instructing others to hide or destroy evidence. Romero also mentions Goodman's conflicts of interest, where he represents two different persons in the same criminal conduct.
"That's not what criminal defense lawyers do at all," Romero is quoted as saying.
At the Romero Law Firm, criminal defense involves ethics, dedication, experience and results. Attorney Román Romero knows the difference between proof and evidence and builds his clients' defense cases on inarguable evidence, not subjective proof. Anyone in need of an Albuquerque criminal defense lawyer should not hesitate to contact the Romero Law firm at (505) 633-8828 or by visiting http://www.romerolawfirm.com.