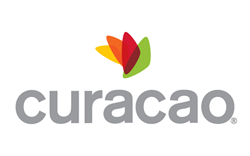 Cantinflas is the untold story of Mexico's greatest and most beloved comedy film star of all time.
Los Angeles, CA (PRWEB) August 13, 2014
Curacao is proud to announce an exclusive Cantinflas movie event: the opportunity for Curacao customers to meet the key cast from the upcoming movie release and take home their own autograph! Four actors from the film, including Óscar Jaenada who plays the lead role of Cantinflas, will visit Curacao's South Gate store on Thursday, August 28th from 6-8 pm.
Look for Óscar Jaenada (Pirates of the Caribbean: On Stranger Tides, The Losers), llse Salas (Una alma simple, Todo sobre mi madre), Luis Gerardo Méndez (Nosotros los nobles, La otra familia), and Ana Layevska (El firulete, Querida enemiga) at Curacao's South Gate store at 8618 Garfield Avenue.
Cantinflas is the untold story of Mexico's greatest and most beloved comedy film star of all time. From his humble origins on the small stage to the bright lights of Hollywood, Cantinflas became famous around the world – one joke at a time. Relive the laughter that has charmed generations