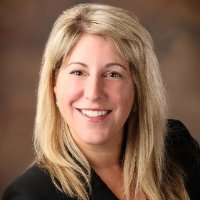 Contact the Oliver Law Group P.C. for your free Keurig Antitrust Lawsuit or Keurig Class Action Lawsuit review by calling toll free 800-939-7878
New York NY (PRWEB) August 15, 2014
Antitrust Lawsuit News: The Oliver Law Group P.C., a law firm representing plaintiffs in Keurig antitrust lawsuits and consumer class actions, notes that the antitrust litigation involving the popular single-serve coffee brewers is continuing to grow. According to court documents issued by the U.S. Judicial Panel on Multidistrict Litigation (JPML) on July 15, 2014, at least 25 Keurig lawsuits have been filed in a consolidated proceeding underway in U.S. District Court, Southern District of New York. All of the lawsuits accuse Keurig Inc. of engaging in anticompetitive schemes in order to maintain its monopoly over the single-serve "K-Cups" coffee market, including its decision to utilize a "lock-out" mechanism on the Keurig 2.0 brewer that will prevent it from functioning with unlicensed K-Cups marketed by Keurig's competitors. (In re: Keurig Green Mountain Single-Serve Coffee Antitrust Litigation, MDL No. 2542)
The federal Keurig antitrust litigation was established by the JPML in June. According to court documents, 17 Keurig lawsuits were transferred to the Southern District of New York at that time. The proceeding involves three types of claims: direct purchaser Keurig class actions, indirect purchaser Keurig class actions and individual Keurig antitrust lawsuits filed by the company's competitors.
According to the Keurig antitrust lawsuits pending in the litigation, Keurig's patents on the the "K-Cup" format expired in 2012. In order to continue its K-Cup monopoly, the Keurig antitrust lawsuits allege that the company designed its new Keurig 2.0 brewer with a lock-out mechanism as part of an anticompetitive scheme that will force owners of the machines to pay at least 15% to 25% more for K-Cups. The Keurig antitrust lawsuits further claim that the lock-out technology offers no benefit to consumers, and was designed for the sole purpose of restraining competition in order to allow Keurig to charge supracompetative prices for its K-Cups.
Keurig Antitrust Lawsuits Claim Company Improperly Acquired Competitors
In addition to the issues raised in regard to the Keurig 2.0 lock-out mechanism, Keurig antitrust lawsuits also claim that the company improperly acquired competitors, entered into exclusionary agreements with suppliers and distributors to prevent competitors from entering the market, and engaged in sham patent infringement litigation, all in order to maintain its monopoly.
Keurig K-Cup Consumer Class Action Lawsuit
Consumers who have purchased K-Cups since September 2012, as well as business that have been or could be negatively affected by Keurig's allegedly anticompetitive practices, may be entitled to file their own Keurig lawsuit. For a free evaluation of your case, please contact the Oliver Law Group P.C. by calling 1-(800) 939-7878 today or visit http://www.legalactionnow.com.
About The Oliver Law Group P.C. And Filing A Keurig Antitrust Lawsuit Or Keurig Consumer Class Action Lawsuit
Oliver Law Group P.C. is a different kind of law firm. One that focuses on the needs of the injured first. A compassionate law firm dedicated to fighting for the rights of victims and their families, and doing everything necessary to ensure those rights.
The experience of a large firm. The 1-on-1 dedication of a small firm. A reputation built on trust.
Experience. Dedication. Trust. Oliver Law Group P.C.
If you would like to learn more about joining a Keurig consumer class action lawsuit or Keurig antitrust lawsuit, turn to the law firm with the Experience, Dedication, and Trust you deserve. Contact the Oliver Law Group P.C. for your free Keurig Antitrust Lawsuit or Keurig Class Action Lawsuit review by calling toll free 800-939-7878