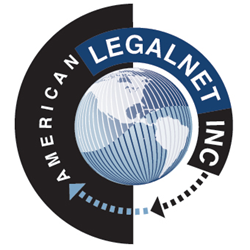 Los Angeles, CA (PRWEB) August 12, 2014
American LegalNet (ALN) today announced the launch of eDockets as a cloud solution that delivers the only national cloud-based docketing solution to law firms across public, private, or hybrid clouds. Beyond just lowering costs, ALN's Docketing in the Cloud offering promises to deliver greater agility and free up valuable IT resources so law firms can focus on their core competencies instead of just running and maintaining systems.
"Today more than ever, law firms need to mitigate risk, increase efficiencies, and reduce costs. Clients are entrusting firms with their most challenging cases, leaving no room for error," said Erez Bustan, President and CEO, American LegalNet. "With the availability of eDockets as a cloud solution, law firms of all sizes can benefit from significantly minimized exposure to risk."
eDockets is the only cloud-based docketing solution available as a standardized national platform with local expertise for rules based calendaring and docketing. With over 1,500 rule sets that are maintained by ALN's expert in-house staff of full-time U.S. licenses attorneys, it is the only solution that integrates direct court feeds from New York State and Federal courts, Chicagoland Courts, and select USDC and USBC Courts.
ALN will be hosting live demonstrations of eDockets during ILTA 2014. As a Gold Sponsor of the conference, ALN is hosting a series of both fun and educational activities at the conference. To learn more, please visit http://www.alncorp.com/ilta2014.
About American LegalNet, Inc:
American LegalNet (ALN) was founded in 1996 and is a trusted partner to law firms, empower them with innovative workflow management technologies that help mitigate risks, increase operational efficiencies, and reduce costs so they can focus on their core competencies. Today American LegalNet is the premier provider of Desktop to Courthouse workflow solutions that include eDockets, Docket Direct, Forms WorkFlow, Smart Dockets and eFiling. For more information, visit http://www.alncorp.com.
Media Contact:
Paul Velusamy, Director of Marketing
American LegalNet Inc
818-817-9234
pvelusamy(at)alncorp(dot)com