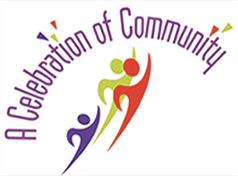 Denver, Colorado (PRWEB) August 12, 2014
Laradon will be hosting the inaugural "Celebration of Community" event on September 4, 2014. Individuals from the Denver Metro area will be recognized for their efforts in furthering the betterment of individuals with intellectual and developmental disabilities.
Three different awards will recognize exceptional individuals in the Denver Metro area:
1. The Joseph and Elizabeth Calabrese Award for Vision and Advocacy will spotlight the selfless dedication that an individual/group has made on the local and state level.
2. The Dolly McGlone Award for Individual Impact will be given to an individual who inspires people every day for their courage, dedication, and leadership on behalf of individuals with disabilities.
3. The Garden of Hope Award for Innovation will be awarded to a business that has "raised the bar" for employing and supporting individuals with disabilities.
Those wishing to submit a nominee for consideration must complete a short informational sheet, as well as, a brief summary about why you believe this individual or entity is deserving of the award. The information sheet can be found on the Laradon website at http://www.laradon.org/Media&Events-Celebrate-Community-2014.html. The deadline for nominations is August 22, 2015.
Laradon http://www.laradon.org/index.html specializes in services for children and adults with developmental disabilities. Laradon operates a broad array of programs and services to help each individual develop to his or her fullest potential. The Laradon mission is to be an organization of excellence that provides superior services to children and adults with developmental disabilities and other special needs to help them realize their full potential and maximize self-sufficiency.