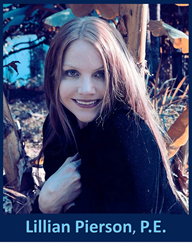 We've had a lot of success in a number of industries … retailers, banks, insurance companies, telecom, gaming, travel, entertainment, direct marketers and even other marketing services agencies to name a few.
St Petersburg, FL via Cusco, Peru (PRWEB) August 12, 2014
Recently a well-known colleague and mentor, Scott Terry, announced that Rapid Progress Marketing and Modeling, LLC (RPM2) has released a new prospect marketing solution called Rapid Progress Prospector (RP2) for the U.S. market. In this first and exclusive interview, Data Mania asked about RP2 and why it's so different from other products on the market.
Q. Please explain, what exactly is a Prospect Targeting Solution and how does it work?
A. Very simply, all businesses are looking to acquire new customers and they spend a lot of time and money doing it. A lot of money. So RP2 is the fulfillment of extensive experience in predictive analytics, lead generation, and customer acquisition. It's a powerful target modeling solution that allows marketers to identify prospects who look like their best customers. Or, it can improve ROI's on their existing acquisition campaigns. That's just two examples of how it can be applied - there's lots of possibilities. It's very adaptable to the client and it's state of the art in every way.
Q. But data mining and predictive analytics have been around for a while… what makes RP2 unique from its competitors?
A. Having built many, many consumer targeting models over the years, the senior professionals of RPM2 have accumulated a lot of insight and industry knowledge regarding efficient model development - how to develop optimal models that are stable and work really well. All of that knowledge was turned into an action plan and a lot of time was invested develop RP2. So while predictive analytics isn't new, RP2 integrates this expert knowledge for the highest quality in new customer targeting, for lead generation, and for customer acquisition. It's a targeting solution that gives marketers what they want, when they want it, at a low price. It truly is better, faster, and cheaper.
Q. Can you please talk specifics about what makes RP2 "better, faster, and cheaper"?
Let's start with "better" by thinking of great concert pianists. To be a great pianist, an innate talent must be present as well as continuous practice to keep technical abilities sharp. But that's not all. To be the best, the pianist also needs to play the best, most finely-tuned instruments and know the greatest music ever written.
That's a good metaphor for RP2. Like a Steinway, it utilizes the best, cutting-edge modeling technologies. But the algorithmic "instruments" are no good unless you also have the skills to play the technology for maximum artistic impact. RP2 is not automated modeling ... it's not a player piano solution. Rather, a virtuoso Data Scientist is personally involved and custom-develops every customer acquisition targeting model.
Then there's the data. Great data is input to the RP2 process, like great piano compositions. Unlike competitive solutions, RP2 isn't a one tune player nor does it play bad music. RPM2's Data Scientists can match client needs to the best-suited data from multiple sources - literally the leading brands. While a lot of competitors rely on a single source of data to develop a customer acquisition model, RP2 is multi-sourced. This greater "repertoire" allows the data to be matched to the client rather than forcing diverse businesses to all play from the same sheet of music.
Q. What about RP2 makes it "faster" and "cheaper"?
A. There's a connection between the two. For competitive reasons, the recipe for making the secret sauce can't be revealed but strategy can be discussed. RPM2 consists of senior modelers who've built a lot of real world predictive analytics applications. And when something is done enough times for many industries and it is done well, another important outcome happens. A greater mastery of the art and science occurs that leads to an identification of smart process efficiencies. They're smart because they aren't short cuts. There are no short cuts with RP2. The expert process within RP2 permits RPM2's Data Scientists to create and deliver custom-developed prospecting models in a fraction of the time it typically takes to create other custom models.
Q. So it's RP2's efficiencies that make it "cheaper"?
A. Exactly. The savings are significant and are passed on to the clients. Saying it's "cheaper" may have negative connotations to some. But, it really means value. Smart businesses want to grow their bottom lines by acquiring new customers better, faster, and more cost effectively.
RP2 also lowers the barrier for businesses that previously couldn't do predictive analytics. Analytical staff and software is expensive and can quickly become cost-prohibitive. Because it's less costly, RP2 now extends the profit-building benefits of predictive analytics to more businesses.
Q. What types of businesses could benefit from RP2?
A. We've had a lot of success in a number of industries … retailers, banks, insurance companies, telecom, gaming, travel, entertainment, direct marketers and even other marketing services agencies to name a few. But the truth is - any business that wants to lower its customer acquisition costs can almost certainly benefit. When it's said that RP2 is better, it's backed up with guarantee.
Q. And how would a business learn more about Rapid Progress Prospector?
A. The best way to learn more is to call 866-267-5369 and get all questions answered without a high pressure sales pitch. Or visit the "Services" section of http://www.RPMSquared.com where more can be learned and product information can also be downloaded. There's also a contact form for interested parties on the site.
Q. Thanks for the time Scott and congratulations to Rapid Progress Marketing and Modeling on recently being recognized as one of the "Top 100 Most Promising Big Data Companies" in Analytics by CIO Review.
A. Thanks Lillian. All the best to Data Mania and thanks for making the world a better place.
Lillian Pierson, P.E. is a professional data journalist, growth hacker, data visualization specialist and world traveler. Through http://www.Data-Mania.com, she connects with the best and brightest in the world analytics to make a difference. Data Mania offers clients a full suite of information and digital marketing services. Please email all Data-Mania inquiries to Lillian@LillianPierson.com