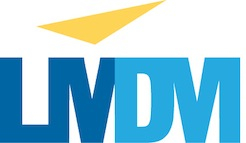 Customers are the clear winner with LeadMaster and TelAffects working together.
Roswell, GA (PRWEB) August 14, 2014
LeadMaster Direct Marketing and TelAffects have traditionally focused on providing closed-loop B2B marketing programs for both the high technology and financial sectors. Marketing demands for both industries have evolved into mandating integrated, closed-loop demand generation campaigns. LeadMaster and TelAffects will provide their expertise, personnel, and CRM technology to deliver effective campaigns that deliver profitable and repeatable business. There are unique requirements for both industries, but there is clearly a synergistic effect by combining both business models. According to Andy Brownell, Chief Marketing Officer for LeadMaster Direct Marketing, "Customers are the clear winner with LeadMaster and TelAffects working together. Whether it's appointment setting, inside sales or event follow-up, every customer will benefit from the increased depth of the team and combined experience of the management teams."
For every campaign, prospects are engaged with a well-defined process that provides a customized sales roadmap for each opportunity. The joint LeadMaster-TelAffects process is built upon six stages of capturing and analyzing data so that the appropriate engagement happens at the appropriate time with information that resonates with the prospective customer. This engagement process is referred to as the "Customer Experience Map." The goal is to have a highly tailored engagement with each prospective client that leads to greater customer satisfaction with the buying process and improves sales performance for LeadMaster Direct Marketing customers. The LeadMaster-TelAffects team remains flexible in the execution of the customer experience mapping process. Customers that want top of the waterfall leads can choose to implement only the first few stages or those who need more qualified leads can proceed further through the waterfall. Alternatively, customers can choose to accept leads at the bottom of the waterfall in the sales qualified or ready to close stages.
This closed-loop process is appropriate for B2B companies that want to expand sales in existing markets and those that want penetrate new markets. Stage one begins with engaging the account and contact validation. This includes confirming knowledge and understanding of the organization and decision-making process. Stage two focuses on creating a profile of the customer: including influencers, decision makers and their roles. Stage three is the rapport building stage with gaining permission to engage with high-level decision makers. Stage four is the needs dialogue portion of the engagement where probing about specific pain points begins. This includes understanding the current situation, customer requirements, and the path to get from the current situation to the desired solution. Stage five begins the solution dialogue process where various solutions are presented, discussed and customized until the proposed solution addresses the customer requirements. Stage six begins with gaining commitment throughout the decision making team and ends with overcoming objections. The final stage includes resolving conflicts and concludes with asking for the business.
The management teams at LeadMaster and TelAffects have 150+ years of combined experience in developing demand generation, CRM and Marketing Automation solutions. They take a precise approach the customer segmentation and automating delivery of appropriate content based upon customer preferences. Campaigns are continuously monitored and compared to years of benchmark data for potential performance improvements. Every interaction is vitally important. It might take doing 20 things right to get to a "yes," but it only takes doing one thing wrong to get to a "no." Attention to detail is one of the critical success factors in this process. The benefits for customers include increased sales, lower acquisition costs, higher return on marketing dollars, shorter sales cycles and meaningful business intelligence.
According to Lori Sprague, President at TelAffects, "We are excited about the ability to deploy the combined experience and thought leadership of both organizations to the B2B marketplace. LeadMaster and TelAffects have cultures, built on continuous improvement, allowing us to provide new and innovative approaches that drive sales results for our clients."
About LeadMaster Direct Marketing
LeadMaster Direct Marketing delivers new sales opportunities for clients. For the last 16 years LeadMaster has been providing call center services to a wide variety of industries. Specializing in high tech lead generation, appointment setting, inside sales and account profiling, LeadMaster has worked with some of the biggest names in the high tech industry.
About TelAffects
TelAffects is a professional sales and marketing firm that specializes in intelligent business conversations that deliver: More Sales, Increased Market Share, Shorter Sales Cycles, Higher Returns on Marketing, Accurate Sales Forecasts, Lower Acquisition Costs, and Meaningful Business Intelligence.
TelAffects has successfully deployed a proprietary methodology that combines a consultative selling discipline with operations engineering intelligence to build sales solutions that yield predictable results. Our methodology consists of a structured approach that targets senior level technology decision makers and line of business decision makers based on their unique persona's, providing our clients with a more holistic view of sales opportunities. The TelAffects Team has more than 75 years of experience, providing customized solutions for lead development, customer acquisition, and customer development campaigns.