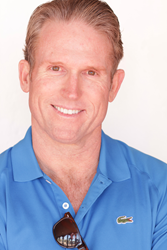 I am listening to them - because most people are identifying their own weaknesses through their speech.
Los Angeles, CA (PRWEB) August 11, 2014
Into the Heart of Addiction http://newlifehouse.com/into-the-heart-of-addiction/ announces the latest blog interview with Howard Lockie as a certified life coach with a practice in Los Angeles who utilizes his 24+ years of sobriety to help those whose limited belief system keeps them from living their potential and finding true happiness.
"Everybody wants more money, but what he or she really wants is to find something they're excited about doing, a way to serve the community," says Howard. He uses his years of recovery, his certification from the Agape Church of Religious Science and extensive work in Al Anon to help clients work through issues of fear based thinking, limited beliefs and unhealthy family patterns. Howard has an innate gift for coaching in order that people may experience living a life of joy, being prosperous, changing careers and crossing goals off their bucket list. To read more about Howard Lockie and his services click here.
Into the Heart of Addiction is the New Life House recovery community's resource for parents and families of substance abusing youth. Writers are recovered addicts and alcoholics, their parents and professionals, who supply the public with an in depth look at the reality of substance abuse and the family system. New Life House believes that change and recovery occur as a result of living in a peer-centered community where young people and parents are held accountable. "This is a process that cannot be side stepped; being accountable is essential and ultimately the saving grace for a drug addict," says New Life CEO Mike Joly.