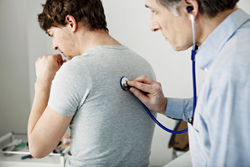 'The e-tobacco protocol [allows] physicians to refer patients to tobacco cessation resources with one click.' - Shelly Summers-Karn, University of Texas at Austin
Alpharetta, GA and Austin, TX (PRWEB) August 13, 2014
Holon Solutions today announces that its innovative health information technology is now being used to help thousands more Texans get assistance in quitting smoking and other tobacco products.
Using the CollaborNet™ Health Information Exchange (HIE) system from Holon, physicians can electronically refer their patients who want to kick the habit to the Texas Tobacco Quitline. The Quitline is a free, 24-hour, 7-day-a-week service that offers the option of phone counseling sessions or a classroom-based cessation program, plus two weeks of complimentary nicotine replacement therapy.
Studies show that patients are 30 times more likely to enroll in tobacco cessation counseling programs if clinicians refer them than if they receive information about services on their own.
Initial Pilot Delivers Success
Under an initial pilot at several Austin healthcare facilities, the State of Texas implemented an electronic protocol that made it easier for physicians to refer their patients to the Texas Tobacco Quitline. As a result, clinical referrals increased in the first year from 7 paper-based referrals to 1,254 electronic referrals by the second year.
Currently, the Holon HIE solution is being used for electronic referrals to the Quitline tobacco cessation program at two rural hospitals: Wilbarger General Hospital, a 47-bed facility in Vernon, Texas, and Clay County Memorial Hospital, a 25-bed facility in Henrietta, Texas. The pilot also includes physicians in each community participating with the hospitals. Both healthcare organizations are members of the Texas Organization of Rural & Community Hospitals (TORCH).
CollaborNet HIE Key to Increased Referrals
"The e-tobacco protocol implemented with Holon's HIE solution provides the opportunity for physicians and other clinicians to refer patients to tobacco cessation resources with one click," said Shelly Summers-Karn, Director of the Texas Tobacco Education, Cessation and Community Coalition Program based at the University of Texas-Austin. "The electronic process makes the referral process so much easier, more efficient and more effective than the paper-based process."
The Texas tobacco cessation program hopes to expand the footprint of the electronic referral program using the Holon HIE system to many more healthcare facilities at a reduced cost. The CollaborNet HIE system will also eliminate the need to implement costly and time-consuming interfaces between Quitline and the hundreds of electronic medical record systems used by providers across the state.
Collaboration Improves Patient Participation and Enables Cessation
"We're thrilled to be a partner in the State of Texas' effort to improve overall public health by giving more Texans access to programs that have proven to help them quit smoking," said Holon CEO Mike McGuire. "I believe we could duplicate the successful Texas model in every state trying to help more Americans stop using tobacco products."
More than 24,000 Texans die every year from heart disease, cancer and other illnesses whereby smoking or exposure to second-hand smoke were causes or contributing factors, according to the Texas Department of State Health Services. Studies show that rural residents are far more likely to smoke cigarettes and chew tobacco than people who live in urban areas. The Texas Quitline, first offered in 2001, serves about 10,000 people per year. People who are ready to quit may seek assistance and advice by calling the Texas Quitline at 1-877-YESQUIT or visiting http://www.yesquit.org. Quitline services are available in English and Spanish.
The innovative electronic referral process is the focus of a recent webinar hosted by the National Rural Health Association (NRHA) and presented by Ms. Summers-Karn of the University of Texas and Holon. View this and other on-demand webinars at http://www.holonsolutions.com/about-holon/webinars/.
ABOUT TORCH
TORCH (http://www.torchnet.org) is an organization comprised of rural and community hospitals, corporations, and interested individuals working together to address the special needs and issues of rural and community hospitals, staff, patients, and communities they serve. TORCH's mission is to be the voice and principal advocate for rural and community hospitals in Texas, and to provide leadership in addressing the special needs and issues of these hospitals.
ABOUT HOLON SOLUTIONS
Holon's CollaborNet™ health information exchange (HIE) solutions help hospitals, health systems and rural providers facilitate a collaborative care environment by providing access to information at the point of care – without forcing anyone on the care team to change current systems or processes. For more information, visit http://www.holonsolutions.com, call 678-324-2060 or connect with Holon on Facebook, LinkedIn, Twitter or Youtube.