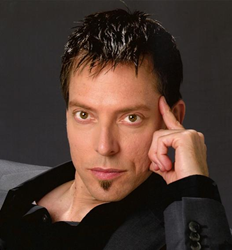 (PRWEB) August 12, 2014
According to court documents, the lawsuit addresses required payment, compensation, benefits, residuals, and/or foreign royalties owed to hard-working actors and extras in the film business under California law. "My call to industry actors and professionals for support is important," Abrax Lorini declares. "This is a hard and difficult enough business in good times, and love of the craft is what keeps us actors chasing our employment opportunities. We need to show our fellow industry members, including extras, that we will not tolerate underhandedness or being taken advantage of just because we are in a profession that appears 'glamorous' to so many." The actor adds, "It's business and work. Just as anyone else gets out of bed each day to go to a job, so do actors. There has to be recognition of that work in compliance with the laws." The shout-out could as easily have read, "Extra, extra, read all about it!" "Actors and extras really need to pay close attention to this case in order to learn how to stay afloat in the 'business' of entertainment," says Abrax Lorini.
Many other actors, albeit well-known, have had similar issues with not receiving their fair share for acting services. Natalie Wood, Robert Wagner, Fess Parker, and producer Harve Bennett all sued their studios for lack of pay. Dustin Hoffman, Robert Redford, Steve McQueen, and others forced audits on Warner Brothers for the possibility that profit participation was being diverted from their earnings. This begs the question, "Why, after so many decades, does the industry continue to allow studios to conduct business this way?" The late actor James Garner of the hit show "The Rockford Files" sued two studios. One of the cases James Garner sued for and won concerned recovery of profits from syndication and foreign sales. (Sources: The Hollywood Reporter. James Garner: A Lawyer Reflects On The Actor's Legal Legacy (Guest Column). Entertainment Law: Johnson & Johnson, LLP, July 24, 2014. Online. Valley Morning Star. Embezzlement Case Called Huge Hollywood Quagmire. Page 16. Hollywood UPI, June 26, 1978. Portland Press Herald. James Garner, star of 'Maverick' and 'Rockford Files,' dies at 86. Los Angeles Times, by Dennis McLellan, June 20, 2014).
Abrax Lorini's performance as the Spindly Porter opposite the Academy Award-winning actress Kathy Bates as the "Unsinkable" Molly Brown can be seen in James Cameron's 1997 epic blockbuster "Titanic" that has grossed more than 3 billion dollars to date in worldwide profits.
The Federal Court Case #CV2-14-05404, U.S. District Court of California was filed on behalf of Abrax Lorini by his attorney, John Uribe. Twentieth Century Fox; Paramount Pictures; Cameron's Lightstorm Entertainment and Earthship Productions - as well as James Cameron, himself; Walden Media; and Walt Disney Pictures are named in the suit. Abrax Lorini is suing for fraud by concealment; right to publicity (misappropriation of likeness); unfair business practices; and unjust enrichment, among other violations. He seeks unspecified damages at a trial by jury.
This case will be one to follow, as its outcome will appreciably impact the Hollywood acting community. Abrax Lorini is represented by entertainment attorney John Uribe in Los Angeles.
Contact: Law Offices Of John Uribe (213) 617-1300