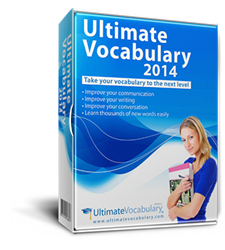 Guest blogging should be always regarded as an opportunity to reach out to new online demographics and markets.
New York City, NY (PRWEB) August 13, 2014
eReflect is the developer of what many expert reviewers agree is the best vocabulary software on the market today: Ultimate Vocabulary™. In an announcement today, the company reports that they have published a new blog post devoted to tips for blogging success, directed at businesses. In this blog post, eReflect analyzes whether better vocabulary knowledge by business owners who run blogs could help them in their online marketing efforts.
eReflect asserts that even if businesses rely on guest blogging for most of their online content, they need to also participate in the writing process. Hands-on oversight of this content will make the posts more consistent and meaningful, allowing business owners to include the content in their digital marketing efforts. For guest blogging to be a truly worthwhile and effective practice, certain standards need to be in place.
As eReflect points out, the quality of the content itself should always be top priority for every piece of writing going live. Writers need to have a good vocabulary, good grammar skills, and a high level of spelling knowledge, otherwise any faults in the writing will undermine the outreach effort instead of increasing it. Quality content doesn't necessarily mean being able to blog new words or being the first to publish some obscure statistic related to the field of business. It means offering valuable content people will find worthy of sharing.
In this post directed towards business owners, the Ultimate Vocabulary™ developers explain how guest blogging offers ample room for experts and start-ups to learn inside tips from influential readers in the market they are trying to enter, simply by engaging with the readership through someone else's blog.
Guest blogging should be always regarded as an opportunity to reach out to new online demographics and markets. Guest blogging boosts other digital marketing efforts, although eReflect warns blog owners and managers that it shouldn't be abused - an article that's obviously written only for SEO purposes will, in the end, not help the marketing goals.
Whether the business owners are guest bloggers themselves or whether they open up their website for outside writers, guest blogging helps businesses establish their authority in their market and show their potential new customers that their services and brands are worthwhile and client-focused. In guest blogging, brands and companies have the chance to give, share, and solve, not advertise, promote, and preach. When done correctly, guest blogging can help move any business to the next level, no matter its size and current status. By following these tips, companies can make the most out of the guest blogging trend to benefit their brands, eReflect reassures every business owner.
***********
For more information on how you can benefit from Ultimate Vocabulary, please visit its official website, http://www.ultimatevocabulary.com.
About Ultimate Vocabulary™
Ultimate Vocabulary provides a proven and powerful platform, built to improve anyone's vocabulary.
The interactive self-improvement system provides more learning tools than any other program on the market, as well as more information on words.
The Ultimate Vocabulary software provides each and every user with a personal computer tutor. Providing a step-by-step guide to learning a powerful vocabulary, Ultimate Vocabulary is the learning tool everyone can benefit from.
Of course, the software is also backed by eReflect's iron-clad money back guarantee.