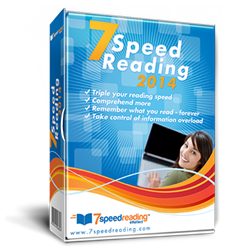 It might be even more inspiring for those readers who are taking a vacation in a natural setting...
New York City, NY (PRWEB) August 15, 2014
eReflect and 7 Speed Reading™ have announced the publication of a list of Cli-Fi books that made it onto the new book awards list called "The Nevils." This list was created by Dan Bloom, pioneer of the Cli-Fi literary movement and frequent eReflect guest blogger, as a way to promote and present Cli-Fi to a wider audience. Author Nevil Shute inspired Bloom to give his list the name "The Nevils" because Shute's notable novel "On the Beach" had a long-lasting impact on the world from 1957 (when it was first published) to the current day, raising environmental awareness and the impact of a nuclear fallout.
eReflect, software developer of 7 Speed Reading™, a program for improving one's reading speed, reveals that Lisa Devaney's first novel, "In Ark: A Promise of Survival" appears on the Nevils list for 2014. Some of the other noted authors and their books are Gregory Zeigler's "The Straw That Broke," Jim Laughter's "Polar City Red," Emmi Itaranti's "The Memory Of Water," Lloyd Jones' "Water," Kate Kelly's "Red Rock," and Chang-Rae Lee's "On Such A Full Sea."
Just like the Cli-Fi genre, the Nevils are a concept that Dan Bloom's has helped to establish in the wider literary environment. Bloom hopes that this newest focus will make it easier for readers to understand the many ways that this category of work is a significant and action-focused literary genre with huge potential. As the 2014 Nevils list makes clear, there are already many prolific writers engaged in creating and promoting the topics related to climate change and its global consequences.
The 2014 Nevils list provides a good starting point for readers who are interested in this genre. This listing is not designed to provide a clear winner in the category. Rather, it's a list that recognizes authors and their novels for their contribution to raise awareness and encourage green initiatives at a local and national level.
eReflect supports Dan Bloom's efforts to make Cli-Fi a mainstream literary genre with hardcore readers. The eventual goal is to help turn readers into global citizens who will be inspired to take action that is focused on caring for and protecting the environment.
For anyone still looking for beach reads for the summer, the Nevils list makes for a noteworthy recommendation list. It might be even more inspiring for those readers who are taking a vacation in a natural setting, notes eReflect. The developer of speed reading software 7 Speed Reading™ also points out that since these works are all fiction books, they might not be the ones that readers want to speed read, since some of the books have intricate plots that are more suited to a slower reading style. However, as the eReflect representative commented, for those people who are using the best speed reading programs out there to improve their overall reading speed, this faster speed will allow them to read more of the books on the Nevils list before summer vacation is over.
For more information about the benefits of using 7 Speed Reading, please visit the official website at http://www.7speedreading.com.
About 7 Speed Reading™
7 Speed Reading is the only modern speed reading software that uses the latest technology to produce superior results.
The software provides its users with a new way to master speed reading that guarantees three times the reading speed along with improved memory and comprehension.
The software is poised as the most comprehensive speed reading system anywhere. It contains seven learning strategies, fifteen software activities, video training, advanced tracking capabilities and many more exciting features.