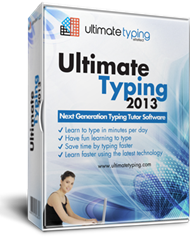 Advanced touch typists can benefit from digital note-taking thanks to their typing speed and accuracy.
New York City, NY (PRWEB) August 16, 2014
Some people swear by pen and paper for note-taking, asserting that it helps them process, understand, and recall the information jotted down much more easily. Others prefer the sleek, professional, and organized look of digital notes. eReflect contends that how a person takes notes is actually more than a simple preference: the method chosen can actually affect cognitive processing and recalling of information.
Citing a new study by researchers P. A. Mueller and D. M. Oppenheimer, eReflect argues that while digital note-taking may be more efficient, organized, and professional, using pen and paper is not without its advantages. The argument is that digital note-taking can actually negatively affect the learning process for the typist, because it's easier for the typist to take notes without really thinking about what's being said. Unlike pen and paper note-taking, digital note-taking involves an automated physical process, one that doesn't encourage the typist to think critically about what's being typed. This is especially true for those people who are typing fast, letting their fingers take notes on "autopilot." If the typist is simply recording what they're hearing as if they are taking dictation, they are not taking the opportunity to actively hear and process the information. On the other hand, because of the different physical processes involved, traditional note-taking puts the reader in a critical mode where they need to think about the information before putting it down on paper.
This study, published in the Journal of Psychological Science, confirms the efficiency of pen and paper note-taking over typed notes when it comes to understanding and recalling information. However, the study does not say that advanced typists cannot make the most out of their note-taking skills. In fact, if a person has advanced keyboarding skills that they have learned through a keyboarding class or by practicing with the best typing software, they can actually overcome the "autopilot" touch typing mode by focusing on critically and mindfully processing information as they type it.
Each method has its advantage and drawbacks. Advanced touch typists can benefit from digital note-taking thanks to their typing speed and accuracy, because they don't have to devote their attention to finding the right keys. This means that they have the mental energy to think about what they are hearing at the same time that they are typing it into their computers.
For more details on Ultimate Typing™ please visit http://www.ultimatetyping.com/.
About Ultimate Typing™
Ultimate Typing™ software is designed specifically for the improvement of typing skills. Created by eReflect, a world leader in e-learning and self-development software, Ultimate Typing™ has been informed by the latest developments in the science of touch typing.
Since its creation in 2006 by Marc Slater, the company has already catered to over 112 countries all over the world, offering products with the latest cutting-edge technology, some of which are among the world's most recognized and awarded in the industry.