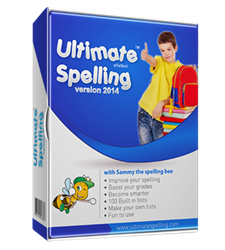 People associate spelling and learning to spell with school lessons, and children struggling to spell 'accommodate' and 'knew' correctly.
New York City, NY (PRWEB) August 18, 2014
People associate spelling and learning to spell with school lessons, and children struggling to spell "accommodate" and "knew" correctly. eReflect asserts that spelling knowledge is necessary at all ages, and can even be a fun thing to practice in a spelling bee competition no matter a person's age.
Spelling bees are suitable for all ages. Proof if this is provided by the Bonaventure University English professor who not only participated in but won the national senior spelling bee held in Knoxville this summer.
Lauren Matz studied strategically and methodically to get ready to participate in the spelling bee competition. This competition, focused on the spelling skills of senior citizens, encourages older people who love language and spelling in particular to participate in the event and show their spelling skills to the whole world.
Ms. Matz didn't have spelling software to practice her spelling on. Instead, she used an unabridged dictionary with over 1,900 pages to learn and master new vocabulary words and their spellings. As she explained to the Buffalo News, she loves words, and her victory in the competition proves this. The English professor has said she will be competing in similar events in the future as she now's been bitten by the "spelling bee bug."
Another example of grown-ups participating in spelling bees is the 11th annual Great Grown-up Spelling Bee that recently took place in Opelika, Alabama. During this event, the team from the Auburn Training Connection won the spelling bee competition. The teams representing the Auburn Rotary Club and Auburn University Libraries found themselves in the second and third place respectively.
What's most noteworthy about this particular spelling bee is that the clubs and societies participating were also donating money to fight community illiteracy in Alabama's Lee County. In fact, the competition is part of the LCLC (Lee County Literacy Coalition) that aims to help its citizens become better in reading, writing, and independent thinking.
eReflect is confident more language and spelling initiatives will spread across the world as they grow in popularity, and that will engage more people into these fun competitive spelling games, as people recognize that that spelling bees are as fun as they are educational.
***********
For more information about how Ultimate Spelling software can improve spelling performance for you and your family, please visit the official website at http://www.ultimatespelling.com.
About Ultimate Spelling™
Ultimate Spelling provides a modern and easy to use spelling software that has been designed with one goal in mind – making children want to learn.
It is a fast and easy way to master even the most complicated spelling, without the need to write long lists or complete boring tests.
In fact, Ultimate Spelling provides more than just spelling help. It is a complete educational resource that boosts all level of a child's literacy.
Containing a personal computer tutor, Ultimate Spelling is the most realistic step-by-step guide to flawless spelling ability.