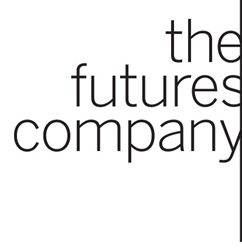 Chapel Hill, NC (PRWEB) August 12, 2014
The Futures Company strengthened its flagship consumer insights service with the appointment of multicultural strategist and highly regarded lifestyle trends authority Valeria Piaggio as Vice President of Multicultural Insights for the U.S. Yankelovich MONITOR. In this capacity, she will serve as the conceptual leader and chief consultant for their recently launched Total Market subscription offer — the first and only unified multicultural and general market consumer insights service. In addition, she will also serve as the Global Knowledge Lead for multicultural marketplace trends in support of The Future Company's strategic insight, planning and innovation consultancy.
"We couldn't be happier to have Valeria Piaggio lead our multicultural practice," said David Bersoff, Chief Insights Officer. "With our recent strategic shift embracing a 'total market' view of the U.S. marketplace in the wake of profound, future-defining demographic shifts in the ethnic make-up of this country, the U.S. Yankelovich MONITOR is truly the must-have strategic roadmap to the new America. Valeria is the ideal person to help lead this effort and work with clients to unlock the growth that results from effectively deploying the mix of total market and targeted outreach best suited to the particulars of their brand."
Piaggio joins The Futures Company from CEB Iconoculture, where she played a key role in building their multicultural practice, including being responsible for the development and launch of their Latino service. Most recently Piaggio worked as the lead strategist of the global team, developing client deliverables as well as leading custom work for Fortune 500 clients.
Piaggio is a respected presenter at industry events and has spoken at Hispanic Retail 360 and the Association of Hispanic Advertising Agencies' Latino Identity Project among others. She is based in The Futures Company's Chicago office.
About The Futures Company
The Futures Company is an award-winning, global strategic insight and innovation consultancy. Unparalleled global expertise in foresight and futures enables The Futures Company to unlock new sources of growth through a range of subscription services and research and consulting solutions. The Futures Company was formed through the integration of The Henley Centre, HeadlightVision, Yankelovich and most recently, TRU.
The Futures Company is a Kantar company within WPP with teams in Europe, North America, Latin America and Asia.
http://www.thefuturescompany.com
Follow The Futures Company on Twitter @FuturesCo and Facebook.