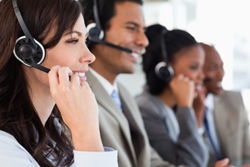 Atlanta, GA (PRWEB) August 13, 2014
AQuickDelivery, a recognized one-stop source leader for same-day delivery, messenger and transportation services in Georgia, announces its 25% courier discount for new account holders. The same-day courier has made the announcement in efforts to market its line of courier service products, expand its current customer base, and increase online order sales growth. AQuickDelivery pursues to be the best choice in same-day delivery courier solutions throughout the Atlanta and Georgia areas.
The 25% new account discount promotion is located on the home page of the same-day courier's comprehensive website. Every new customer that creates a new account will receive a discount of 25% on every order that is placed after their first regular order. The first order must be placed online. For the first month of their new account, customers will enjoy these savings. Customers must create a new account to receive the 25% discount.
Within the promotion, the courier has a "Create" button to easily begin setting up their new account. In the event a customer has a technical issue with setting up their new account, AQuickDelivery also has customer service professionals available to assist customers with setting up their new online account and any other promotion discount inquires.
The Atlanta courier services a variety of clients, from law firms to nationwide corporations, and seeks continuous marketing improvements to attract new long-term clients. The courier attributes its' consistent growth to daily savings and aggressive promotions that benefit their customers. Social networks such as Facebook and Twitter, are also advertising sources utilized by AQuickDelivery, as well as modern same-day delivery business approaches for optimal results.
AQuickDelivery is a premier same-day courier offering transportation and distribution services. From small packages to palletized freight, AQuickDelivery delivers fast! As a leader in the courier industry, their goal is to perform optimal courier logistic solutions and superior customer service every time. The courier provides same-day delivery successfully for over 1,500 clients, including Fortune 500 companies.