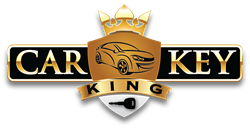 Levittown, NY (PRWEB) August 14, 2014
Car Key King has announced the launch of its new website. The Long Island automotive locksmith, a family-owned and operated business with more than 35 years experience serving motorists in Nassau and Suffolk Counties, is now available 24/7 at its new web address or by telephone at (800) 586-4626.
Car Key King provides a full range of services to help Long Islanders who are stranded, in need of new keys or need a broken key extracted from the door or ignition of their vehicle. Car Key King can reproduce a key to any car on the road, including chip-keys for luxury brands like BMW and Mercedes Benz, and their qualified technicians have years of experience with various brands of car keys and locking systems.
The locksmith industry experts are available to service emergencies 24 hours a day, seven days a week, 365 days a year (including holidays) and in most cases, can get to a vehicle's location in 60 minutes or less. As a skilled professional locksmith, Car Key King employs highly trained technicians who are knowledgeable in lock, safe & security problems and are prepared to react to time-sensitive emergencies.
Care Key King also works closely with the commercial community throughout Long Island and the metro-New York City area, providing replacement keys for many different types of vehicles. Car Key King produces key sets on a large scale, doing a significant amount of business with companies that have fleets of cars and trucks.
While Car Key King specializes in automotive locksmith issues, the company offers commercial and residential services as well: re-keying places of business, installing electronic locking and security systems utilizing key cards or biometric sensors and installing high-security doors and safes as well. Other enhanced security devices offered by Car Key King include keypad access systems, emergency access/egress doors and closed circuit video monitoring systems.
Car Key King is a member in good standing of the Associated Locksmiths of America (ALOA) and prides itself on prompt, friendly and reliable service. The company also guarantees the most competitive pricing available. In addition to the new website carkeyking.com, Car Key King can reached by telephone 24/7 at (800) 586-4626.