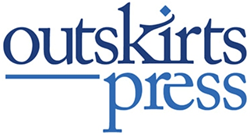 Outskirts Press announces its own latest highly anticipated literary collection, Fandemonium 4: Even More Short Stories & Poems From Talented Facebook Writers.
Denver, CO (PRWEB) August 12, 2014
Self-publishing provider, Outskirts Press, has announced the release of Fandemonium Volume 4: Even More Short Stories & Poems From Talented Facebook Writers. Fandemonium Volume 4 is a 6 x 9 paperback in the literary collections category and is available worldwide on book retailer websites such as Amazon and Barnes & Noble. The webpage at http://www.outskirtspress.com/opcollection6 was launched simultaneously with the book's publication.
Each year, Fandemonium not only brings Outskirts Press Facebook members together for a good cause, it provides an easy, fun and free way to experience the joy of publishing with Outskirts Press first-hand.
In April 2014, Outskirts Press once again invited friends of its Facebook community to submit poetry, short stories, excerpts, recipes or anecdotes for free publication in the 4th annual Outskirts Press Facebook anthology. The result is this collection of superior writing from the Outskirts Press Facebook community.
Proceeds from the sale of Fandemonium will be donated to the American Red Cross on behalf of Outskirts Press and its Facebook fans.
133 pages in length, Fandemonium Volume 4: Even More Short Stories & Poems From Talented Facebook Writers is being aggressively promoted to appropriate markets with a focus on the literary collections category. With U.S. wholesale distribution through Ingram and Baker & Taylor, and pervasive online availability through Amazon, Barnes & Noble and elsewhere. Fandemonium Volume 4 meets consumer demand through both retail and library markets with a suggested retail price of $16.95.
Additionally, buyers can save 10% on Fandemonium Volume 4 by ordering directly through Outskirts Press. Orders in quantities of 10 or more receive a 25% discount.
For more information, visit http://outskirtspress.com/opcollection7/.
About Outskirts Press, Inc.: Outskirts Press offers high-quality, full-service self-publishing and book marketing services for writers and professionals who are seeking a cost-effective, fast, and flexible way to publish and distribute their books worldwide while retaining 100% of their rights, 100% of their profits, and 100% of the creative control. http://www.outskirtspress.com.
###
Outskirts Press, Inc., 10940 S. Parker Rd – 515, Parker, Colorado 80134
http://outskirtspress.com 1-888-OP-BOOKS