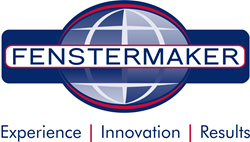 (PRWEB) August 13, 2014
In assisting the Louisiana Department of Transportation & Development (DOTD) host this year's leading transportation conference and trade show in New Orleans, Louisiana, Fenstermaker is proud to support the Southeastern Association of State Highway and Transportation Officials' (SASHTO) continuous efforts as the event's Trade Show Sponsor. With the August 23rd commencement just around the river bend, this year's SASHTO Conference will address the organization's mission of "encouraging a balanced transportation system across the southeast United States" by focusing on the theme of "Transportation Innovation: Building the Future." Committed to strategic improvements to and sustainability of modern infrastructure and its expanding systems, SASHTO comprises Departments of Transportation from the following states and territory: Alabama, Arkansas, Florida, Georgia, Kentucky, Louisiana, Mississippi, North Carolina, Puerto Rico, South Carolina, Tennessee, Virginia and West Virginia.
A major sponsor and exhibitor of the event, Fenstermaker will be represented by numerous key transportation professionals throughout its multiple locations. Notably, the company's President, Kam Movassaghi, a former DOTD Secretary, will be attending the August 23-27 conference and trade show, joined by Gordon Nelson, Transportation Market Leader, and Raymond Reaux, Vice President of Engineering. Most recently, Mr. Reaux was appointed by the American Council of Engineering Companies of Louisiana (ACEC/L) to serve as its Secretary in the upcoming 2014-15 term. Accompanied by additional Engineering, Advanced Technologies (AT) and Business Development professionals, Fenstermaker will exhibit their diverse services to the transportation market from Booth #411.
In addition to supporting the annual conference through participating in event sessions and trade show activities, Fenstermaker's lead specialist in the application of Underwater Acoustic Imaging (UAI) in transportation projects is scheduled as a featured presenter. Ken LaBry, the firm's Acoustic Market Leader, will join the Tuesday, August 26th, expert panel of "Adding Value through Operations and Maintenance Practices" from 10:30 a.m. through 12:00 noon as one of three presenters. Entitled "Images at Depth- Clarifying the Darkness: The Use of Acoustic Imaging for Underwater Bridge Inspection," his topic will discuss the use of emerging technologies and techniques, particularly UAI, in advancing the efficiency and minimizing the hazards of future evaluation and planning projects.

Fenstermaker is a multi-disciplinary firm specializing in Survey & Mapping, Engineering, Environmental Consulting, and Advanced Technologies. We have over 300 team members providing professional services through multiple office and field locations across the U.S. Our company mission is to be a vital partner in the success of our clients.