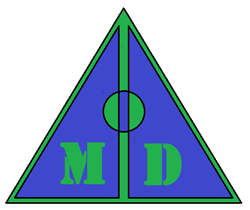 Federal Way, Wash. (PRWEB) August 14, 2014
Like many, James Chavez always wanted to own his own business, but he never had the capital or the opportunity to make it happen. After a 10-year career in the IT department at a major credit card company, he was able to use his retirement account to launch his own retail store — Monster Dollar.
"There were a couple times I felt cold feet, but I knew this is what I wanted to do," Chavez said. Now, he enjoys being on his own and knowing that everything he does professionally is an investment toward his future.
Monster Dollar is a retail shop that sells almost everything found at a typical drug store but for only $1. In addition to novelties, gifts and crafts, Monster Dollar also sells personal care products, household items, toys, party paraphernalia, hardware, food, pharmaceuticals and more. Plus, the shop will feature a mini-bulk section where customers can stock up without breaking their budget.
Before Chavez opened his business, he had heard of small business financing firm Guidant Financial online. When it came time to fund his own venture, a business coach reminded him of Guidant, and Chavez utilized their 401(k) rollover service to invest in his business. He thought the process went smoothly and described the team as "very professional."
Monster Dollar, located at 32901 First Ave. S., Suite I in Federal Way, will celebrate its grand opening on Saturday. To learn more about the products sold, call 253-344-1408 or email info(at)monsterdollar(dot)net.
###
About Monster Dollar
Monster Dollar strives to give its customers more value for their dollar. The retail store sells a variety of everyday products and novelties for only $1, allowing customers to get more bang for their buck. Monster Dollar sells food, personal care products, household items, cleaning supplies, party paraphernalia, seasonal products, pharmaceuticals, gifts and more. Visit the store in-person at 32901 First Ave. S., Suite I in Federal Way, Washington. Call 253-344-1408 or email info(at)monsterdollar(dot)net for more information.
About Guidant Financial
Guidant Financial helps people create the life they want through innovative small business financing. They are the premier provider of rollovers for business start-ups (ROBS). Guidant's services allow people from all walks of life the freedom to purchase small businesses and franchises using their retirement funds without taking a taxable distribution or getting a loan, in addition to offering traditional funding options such as SBA loans, portfolio loans and unsecured credit. Visit Guidant on the Web at guidantfinancial.com.