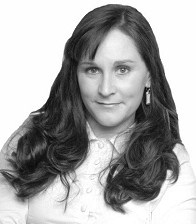 Pacific Grove, CA (PRWEB) August 14, 2014
Danielle Marquis of SmartWatt Energy, a leader in the administration and implementation of direct install energy efficiency programs for utilities, will be presenting at the American Council for an Energy-Efficient Economy (ACEEE) Summer Study on Energy Efficiency in Buildings at the Asilomar Conference Center in Pacific Grove, CA on August 17-22, 2014.
Marquis, SmartWatt's Marketing Director, will be presenting with Sara Van de Grift, Founding Advisor at Illume Advising. The duo will be presenting their white paper, co-written with Anne Dougherty, Founding Advisor at Illume Advising, "Know Before You Go: How Up-Front Investment in Market Research and Segmentation Can Reduce Costs in Small Business Direct Install Programs." The presentation will be Monday, August 18 at 8:30 a.m., during Panel 4-Commercial Buildings: Program Design, Implementation & Evaluation, Session 1: Taking "Small" to Scale. As Marketing Director, Marquis develops and oversees the marketing strategy for SmartWatt's Commercial, Industrial & Institutional, Software Development and Utility Programs Divisions, nationwide.
The 2014 Summer Study is the 18th biennial ACEEE conference on Energy Efficiency in Buildings. A diverse group of professionals from around the world will gather at this preeminent meeting to discuss the technological basis for, and practical implementation of, actions to reduce energy use and the climate impacts associated with buildings. The Summer Study enables sharing ideas and engaging in dialog with leading thinkers, visionaries, and luminaries in the field, while in the midst of the magnificent setting of Asilomar. Attendees include environmental and energy industry policymakers, clean-tech investors and entrepreneurs, utilities and energy-efficiency professionals, engineers and research scientists, equipment and appliance manufacturers, building owners and facility managers.
ABOUT SMARTWATT ENERGY, INC.
SmartWatt Energy is a unique energy-efficiency firm. It provides turnkey solutions for utilities, commercial, industrial and institutional clients and also develops proprietary software that streamlines internal workflow processes and provides comprehensive program reporting. SmartWatt Energy's three divisions use cutting-edge technologies, design and processes to take on and solve their client's toughest sustainability challenges:

The Commercial, Industrial and Institutional Division works with end-use clients throughout the United States to design and install integrated energy-efficiency projects. Clients look to SmartWatt Energy to provide large-scale savings through turnkey energy auditing, engineering, project management and installation services.
The Utility Programs Division contracts directly with utilities to manage their commercial energy efficiency programs. SmartWatt Energy's vertically integrated program delivery platform ensures utility program success and client satisfaction, because all elements of the utility program are handled by a talented, integrated, cross-functional team.
The Software Development Division creates customized, proprietary software applications to increase efficiencies and provide added value to utilities and national accounts clients.
SmartWatt Energy has won two Inc. magazine "Hire Power" awards and has twice been named one of the "Fastest Growing Private Companies in the United States" on the magazine's annual 5000 list. For more information, visit http://www.smartwattinc.com.