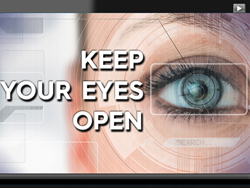 Dakim BrainFitness breaks new ground in making clinically validated cognitive exercise truly fun for adult users—especially Boomers.
Santa Monica, CA (PRWEB) August 26, 2014
Dakim, Inc., a leader in the development of clinically proven brain fitness programs, has just released a new online brain training program aimed specifically at Boomers, for whom, according to a 2012 AARP survey, "leeping their mind sharp" is their number one priority.
"For those of us over 50, warning signs like forgetting why we walked into a room, or where we left car keys, or just trying to recall the correct word to use in a sentence, are real, and we want to do something about it," said Dan Michel, Dakim's founder and CEO.
According to Michel, "The new online version of Dakim BrainFitness breaks new ground in making clinically validated cognitive exercise truly fun for adult users—especially Boomers. Instead of relying on repetitive Flash animation drills, a 20-minute Dakim session immerses the user in a continuous flow of sophisticated, interactive exercises that integrate stunning graphics, videos, music, and even a sense of humor into the cognitively challenging exercises to make the experience highly engaging. Making our clinically proven exercises as entertaining as they are effective has been a priority for us from day one."
Based on Dakim's core brain training protocol—which has been clinically proven to significantly improve users' memory and language abilities while strengthening attention, focus, and concentration—this new up-tempo version updates the exercises' look and feel to appeal to the Boomer target audience. In addition to the more than sixty exercise types comprising Dakim BrainFitness, Dakim has added sixteen brand new exercise types and more than a dozen new features to enhance the brain training experience.
Developed in collaboration with leading neuroscientists, Dakim's patented brain training protocol provides a structured, comprehensive workout, cross-training the brain in six essential cognitive domains: long-term memory, short-term memory, language, computation, visuospatial orientation and critical thinking. The program uses Dakim's patented NuroLogic™ Technology to tailor the difficulty level to the player and maximize the effectiveness of every training session.
The new version of Dakim BrainFitness can be accessed on laptops and desktops, at http://www.dakim.com, where visitors can try new Dakim BrainFitness for free.
About Dakim, Inc.
Dakim Inc., a neuro-gaming pioneer, is the leading provider of clinically tested brain fitness programs that deliver rigorous cognitive stimulation to help people over 50 sharpen and preserve brain function. Featuring entertaining multimedia exercises with proprietary technology that tailors a wide-ranging workout to the user's abilities, the company's turnkey hardware-based system is the #1 program of its kind in senior living communities. The program is also available in a software edition used by healthcare professionals to help combat cognitive decline and to help patients suffering from stroke or traumatic brain injury; and now, as of August 2014, as a web-based subscription service tailored to users over 50. The company is headquartered in Santa Monica, CA. For more information, visit http://www.dakim.com.